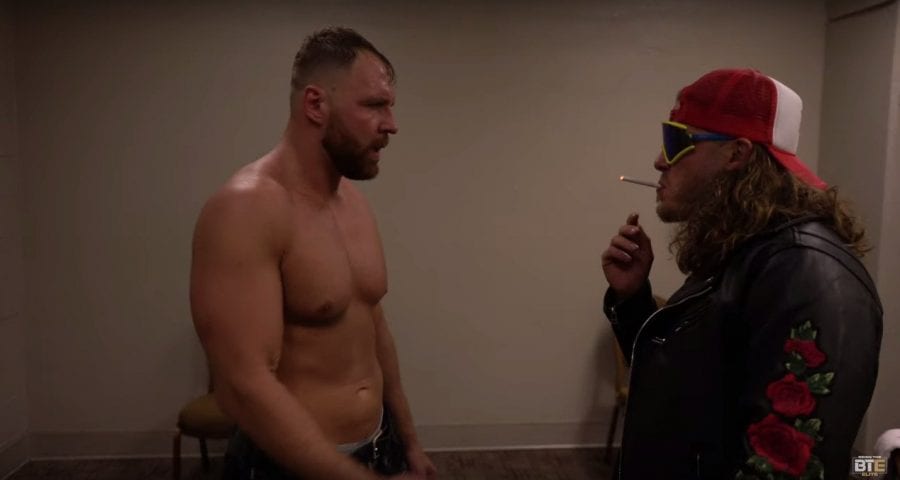 Tonight AEW will go head to head with NXT for the first time in the new Wednesday Night War.
To be honest, there hasn't been all that much open animosity between the two promotions, but you can bet that jibes like the one you're about to read will be increasing in frequency.
One of AEW's resident masochists, Joey Janela recently spoke to Wrestling Inc about the impending war, and was asked what he thought of NXT so far.
"I think it's gonna be competitive. I don't think it's a war per se yet," stated Janela. "I watched the [NXT] premiere a few weeks ago and it was okay. I don't watch NXT and haven't watched it in two years. There were other reasons I wanted to watch it as well *cough cough* Lio Rush who I wanted to see f*** up or not. But he did great. Besides that it was kinda stale.

"Their PPVs are spectacular; their big Saturday shows are great. I think it's gonna be competitive and I think NXT knows what they're doing. But AEW knows what they're doing as well. So we'll see what happens."
He was also asked whether he would be the person to try and poke WWE in the wrong places live on AEW TV.
"I don't know. I was a big, big WWE fan in the Attitude Era and I would like to be that prick," admitted Janela. "There's a chance I could be that prick, so you'll have to watch and see."
AEW debuts tonight at 8pm ET on TNT in the USA or TNS in Canada. Fans around the world can watch the show for $4.99 a month or $2.99 per show on Fite TV.