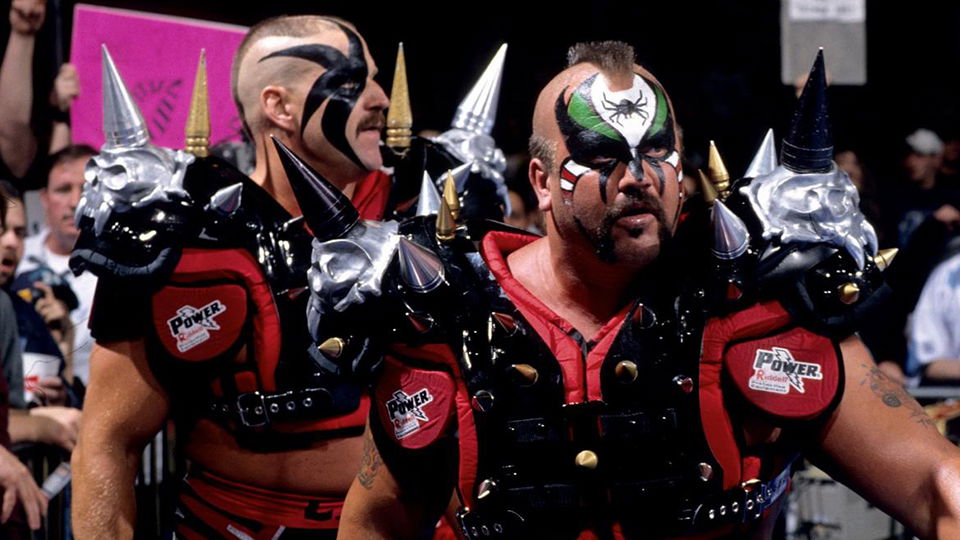 Many people in wrestling consider The Road Warriors to be one of the greatest tag teams of all time. AEW star Jake 'The Snake' Roberts, however, is not one of them.
During his recent interview with Inside the Ropes, Roberts discussed how you need different guys to do different things in wrestling. At the same time, he stated that Hawk and Animal brutalizing people isn't great wrestling. Here is the quote:
"I don't know. I don't know. You need different guys for different reasons that are just phenomenal. Steamboat was known for his ability to sell, I was known for my ability to talk and get the most out of anything, because of my psychology. There's a lot to be said for that fact. Then you start going on the other side of the fence and you've got the Road Warriors and guys like that just went in there and brutalized people, tossed people around – that's not great wrestling. That's not great wrestling. Yeah, so I don't know. I don't know, but it could be me. I don't know."
The Road Warriors wrestled as a team from 1983 in Georgia Championship Wrestling until Hawk's passing in 2003.
Jake 'The Snake' Roberts currently works for All Elite Wrestling where he is the manager of Lance Archer.
What are your thoughts on the above story? Let us know in the comments on Twitter or Facebook.