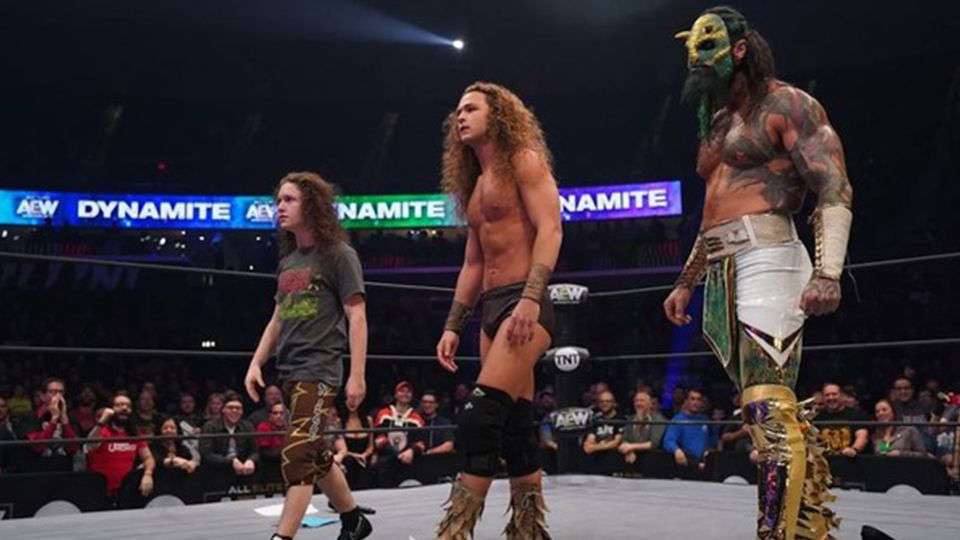 All Elite Wrestling star Marko Stunt recently opened up about the depression he felt following his AEW debut. Due to his very small stature, Stunt faced intense backlash online after debuting on AEW programming.
On the Road to Memphis video, he had a sit-down interview where he talked about his experience.
"When I first showed up in AEW they didn't understand why I was there. They didn't understand why I got booked or why I got hired or anything 'cause why would this 5'1 kid from Olive Branch, Mississippi be on national TV, you know? I did not take it well at first. The first couple months I was very depressed and I didn't think I should- I didn't feel like I should be wrestling… And whether they jump on board with me, whether they still dislike me whatever. You know, I'm still going to be here. I'm still gonna be Marko Stunt in AEW. I'm still going to be doing my thing. You have a passion for something, you go out there, you live that passion, you grow with that and you make yourself better at that. You make that your thing and you be the best you can be at that, who's gonna tell you no? Who's going to be able to tall you no if you're the best at that? You make yourself the best at that. You live your dreams. Being in the Jurassic Express has been the best thing that has ever happened to me."
Stunt has been part of the Jurassic Express, a faction also featuring Luchasaurus and Jungle Boy. The three of them will face Best Friends and Orange Cassidy this week on AEW Dynamite.
What do you think of Marko Stunt in the ring? Let us know on Twitter or on Discord!