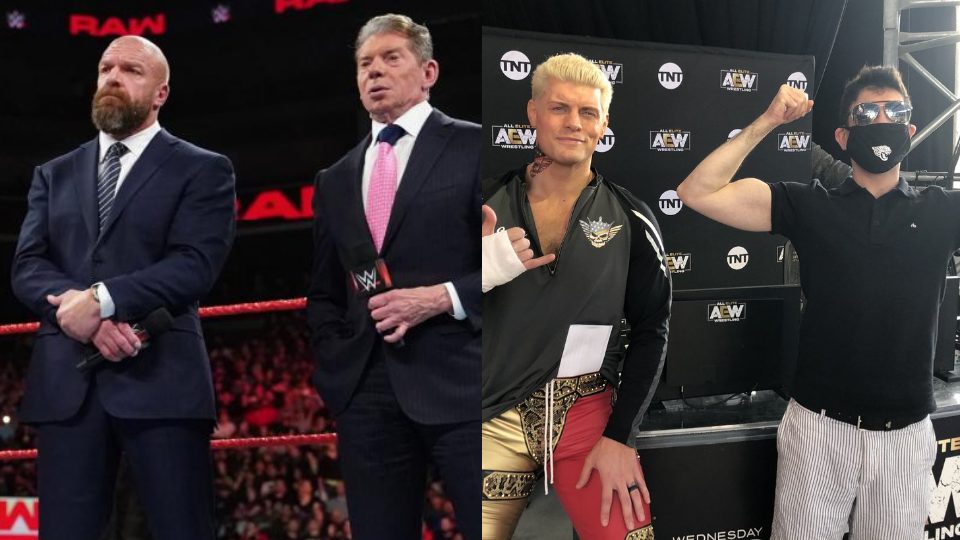 An All Elite Wrestling (AEW) star is clearly very happy with how the promotion is performing against NXT every Wednesday night.
Speaking on Busted Open Radio, Wardlow gave his thoughts on the 'Wednesday Night War', and it sounds like he doesn't mind having competition.
He said:
"Going back to that first meeting I had with Cody, when he explained their vision, what they were going to do and what they were trying to accomplish, somehow, I just knew it was going to blow up. I knew it was going to be a success. I guess I couldn't have predicted that we would be crushing NXT every week and having all of these crazy ratings, demo numbers.

"I knew it was going to be big. I didn't necessarily know it was going to be this big, but I knew it was going to be something special. I wanted to be a part of that and I'm blessed to be a part of it."
He did note that he wasn't expecting AEW to be going head-to-head with WWE so quickly, adding:
"No, never really expected that, at least not this soon. I assumed it over the years that it would get to that point. So, to have a taste of it now, it's very exciting, because obviously, it was such an exciting time in professional wrestling. When it was the Monday Night Wars, everyone was at the top of their game. It was so entertaining and as a teenager, that was the most fun in wrestling.

"The competition as we all know; we make each other better. If you don't have anybody to compete with, you're going to be stale. I loved the fact that both brands are upping their game and I believe both brands are getting better because of each other and wrestling needs that."
Quotes via Wrestling Inc
What are your thoughts on the above story? Let us know in the comments on Twitter or Facebook.