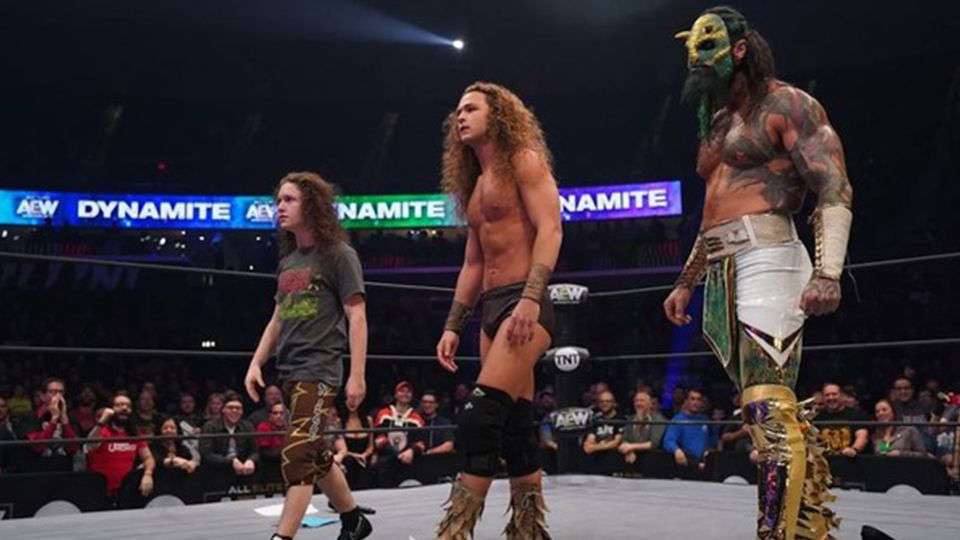 Quarantine has many people searching for ways to pass the time. This, of course, extends to the roster of All Elite Wrestling. One person in particular who seems to have found a way to pass the time is Jungle Boy.
It appears he has been spending his time in isolation bulking up and today he showed off his new physique. He posted the following picture on Instagram, sporting a new beard as well.
https://www.instagram.com/p/B_Xb7A5pCZg/
"Struggling a bit to find things to share. I've grown my best attempt at a beard and gained a little weight. I'll do some flips or something soon. Hope everyone is well. #StayHome #StaySafe"
Jungle Boy has always had a meager physique but now he has packed on a considerable amount of muscle onto his young frame. Who knows? Maybe soon he will rival his partner Luchasaurus in size.
He and Luchasaurus have not competed on Dynamite since March 18. This was the first empty arena episode of Dynamite and the duo defeated The Butcher and The Blade. They were not brought to AEW's day of tapings in Georgie and thus have not been seen on television since.
What do you think of Jungle Boy's new physique? Let us know on Twitter!