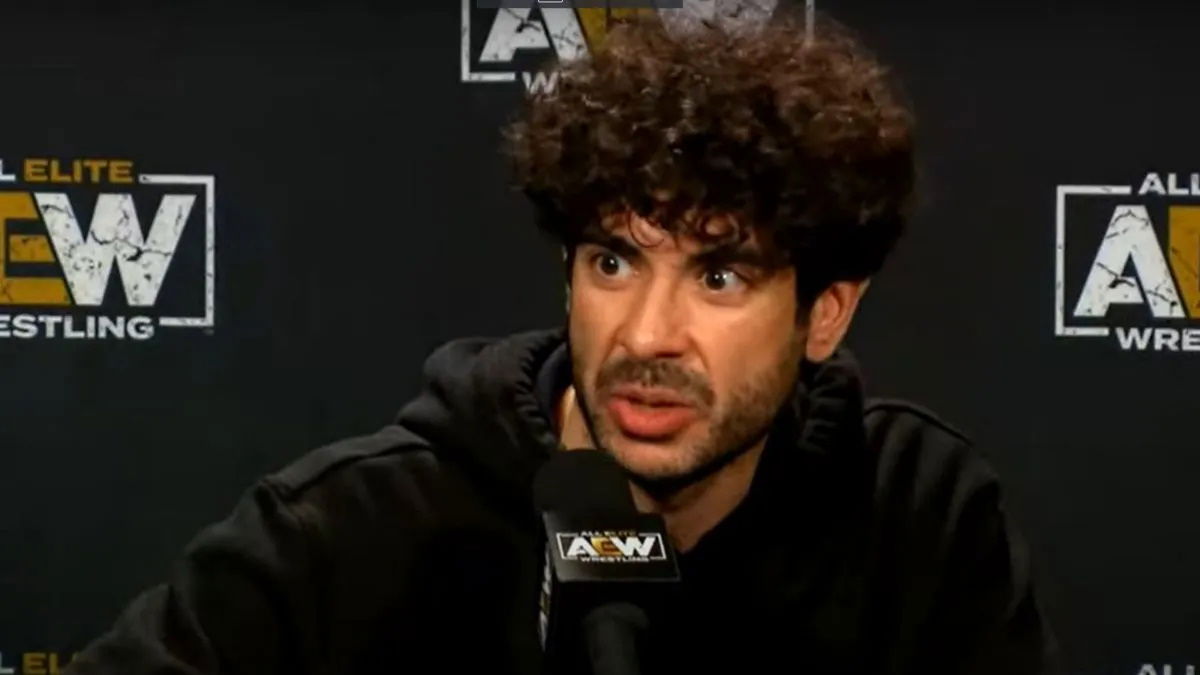 Tony Khan has reacted to an AEW star who regularly bleeds for his craft, asking what makes the star bleed so much.
Appearing on AEW Unrestricted, Mike Bennett of The Kingdom revealed how he's inadvertently become ROH's answer to Jon Moxley.
Bennett would discuss his conversation with ROH owner and AEW CEO Tony Khan, saying:
"After I got the staples, I came to the back. And Tony was like, 'Does Universal Studios just make you bleed? Is that what happens?'
"And I was like, 'I guess so.' And he's like, 'There must just be something about this place that brings it out of you.' And I was like, 'Yeah, I think so.'"
Khan isn't the only one who has noticed Bennett's bleeding, as he would go on to say:
"Not to get too deep again, but actually someone asked me they were like, 'Why does it seem like you've been bleeding so much in your matches?'
"Actually, I laughed about it. But then I took a step back, I thought about it. I was like, 'Yeah, I have. And I wonder why.'
"Anyone who's kind of followed my journey over the last five or six years, and through my sobriety, they've realized, or at least I have realized, that the Mike Bennett of the past was always holding back just a little bit.
"There was always that little bit of judgment in his head where I was saying, 'I want to wrestle this way. I want to go full force into this, but what if my peers think differently of me?' Or, 'What if my veterans who I respect, don't respect what I'm doing?' Just those little voices in our head saying, 'This is what you want to do. But we're going to let everyone else's opinions pull you away from what you actually want to do.'"
Bennett would go on to discuss what changed his mindset, revealing:
"And what happened when I got fired from WWE and then I found in my journey through my sobriety was I started saying to myself, 'I'm just gonna wrestle the way I want to wrestle, I did this because it was supposed to be fun. And if I'm not having fun, what is the point of it?'
"And when I have the most fun, it's when I throw my entire self into a match. When I say,' I'm not afraid. I'm not going to worry about judgment. I'm going to go full force, whatever it takes, because that's how I want to wrestle.'"
Bennett joined WWE in 2017 and would stay with the company until April 2020 when both he and Maria Kanellis would be released.
He would make his first AEW appearance on October 14 in 2022 and would return to ROH in March 2023.
Previously, Bennett has been a two-time ROH World Tag Team Champion with Matt Taven.
Transcript from WrestleZone.
If you want to stay fully updated on all the latest wrestling news, click the red bell in the bottom right of your screen to receive notifications from WrestleTalk.com straight to your device!