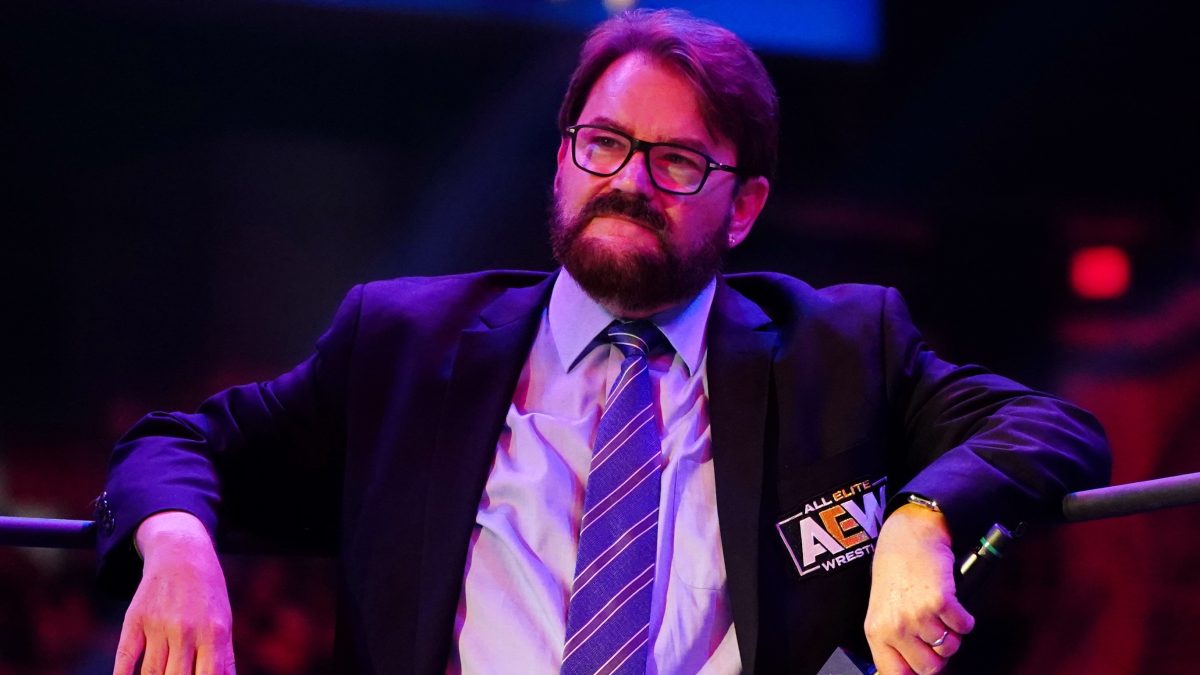 Two top AEW stars have opened up about the 'beef' with the commentator Tony Schiavone in a recent interview.
Referring to the animosity between Adam Cole and the legendary commentator, Cole and Britt Baker individually addressed the situation.
Speaking to Screenrant, after John Orquiola referred the feud as "one of the greatest in AEW", Cole would respond:
"Tony — he's a little too comfortable for me. Between the way he interacts with Britt, between the way he looks at me — I don't like the way Tony Schiavone even looks at me, honest to God.
"There's stuff about his face that just drives me up a wall. Other than that, though, I mean, everything's pretty simple. But yeah, I can't stand him."
Baker would then get her opportunity to give her side of the story, saying:
"It's hard for me because my bestie, Schiavone, and my boyfriend, the love of my life, they don't get along. They don't see eye to eye, so I'm constantly kind of the middleman here.
"But I think we're making progress. I really do. I think you know, give it another year or so. And we'll all be going out to dinner together."
Orquiola would refer to the "Mr Starbucks" promo, with Baker talking about her first heel promo, concluding:
"That was actually the first heel promo I ever cut, on the Jericho Cruise. And that was kind of like the beginning of it all for me because I'd never been a heel before.
"And I think that's part of why I love Schiavone so much. He just really let me lean on him so much in finding myself and [my] character development and just being comfortable with the microphone."
Schiavone had revealed that he had, indeed, worked at Starbucks for "around fifteen months" because he had the time on his hands to take it on.
Cole and Baker would also discuss the AEW: All Access show in the interview and would talk about how it differs from similar reality shows.
Transcript from Screenrant.
Think you're a wrestling mastermind? Well you can prove it by taking quizzes in our brand new quiz section! Don't forget to tweet us your results!