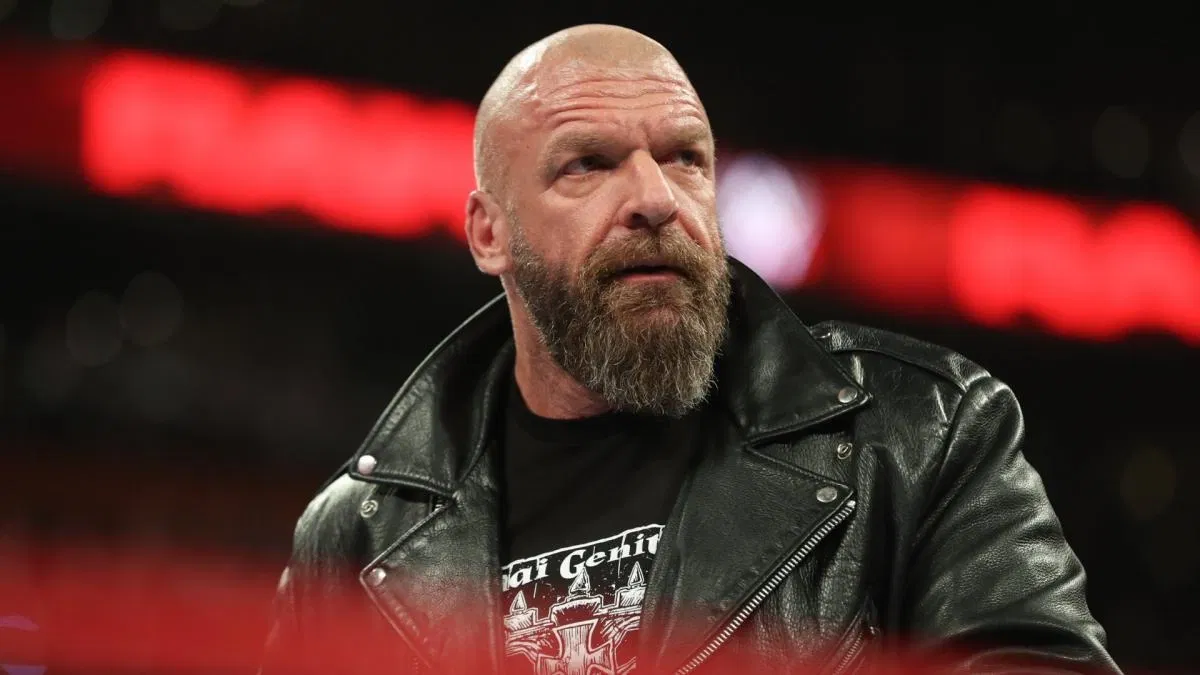 While there were several very obvious shots taken by WWE and AEW stars during Vince McMahon's time in charge of WWE, it very rarely went any further than a few petty insults or remarks.
However, now that Triple H is in charge of creative, could we see the AEW vs. WWE war become much more prominent?
Speaking on Wrestling Observer Radio, Dave Meltzer analysed the current situation, and revealed he believes Triple H running the show will only make things heat up.
He said:
"I think that the AEW vs WWE (feud) is going to heat up. If it was up to AEW, they would mind their own business and all that, but that never worked with Vince, although Vince had kind of stayed away from that, and this time with Paul Levesque and Stephanie there, and Nick Khan, running the show, the people who thought they were only going to be interested in their own stuff and the bottom line…you were wrong.

"If you ever talk to anyone near the top of WWE about AEW, it's just…it's almost like I used to talk to Vince about WCW. It's almost the same in so many ways – it's actually very much the same. I just remember, and everyone knows these stories, about Vince took all the talent from Verne Gagne and all these other people from all the territories. JYD from Watts and all that, when he started his company.

"And in the 90s, Eric Bischoff lured Hogan and Savage and Piper and all these guys, Nash, Hall, away from him (Vince) by offering more money, which is what Vince did, and Vince was just crying foul, 'They're offering more money for our talent that we created'. It's like, Vince, isn't that what you did? He couldn't fathom it.

"In this one, it's like, (Tony) Khan started a company from scratch and everything like that, he's done pretty well, and it's just like (from WWE), 'Yeah but, he didn't have to make money the first year, we have to make money, we have to turn a profit'. And it's like, you've got $600 million in guaranteed TV deals, a monkey could turn a profit with your deals. He actually has to work to turn a profit!

"And not just that, just the whole idea of him… it's amazing what you hear, and this (running NXT against All Out) is the move, and we're probably gonna have a lot of moves. And I think some talent when their contracts are up, on both sides, especially if AEW gets a good TV renewal. If they don't, it may not be as much. But, if they get a good TV deal, WWE obviously has hundreds of millions in profit, so there are gonna be wrestlers – top wrestlers – that are gonna be able to get a lot of money on contract renewals.

"I know the thing is for the wrestlers, both companies, when they sign these guys, are gonna want to sign guys for five years and maybe longer. Maybe even in some cases seven years, and there might even be some guys – WWE sign guys for 10 years in some cases. But mostly fives. I think Owens was three.

"But I would tell any wrestler right now who is under contract and the contract's coming due, to, if you're good and you have confidence, fight like hell to sign a two year deal. You're not gonna get less than two, but if it's five, beg for three. Because, if you're a good wrestler, the more your deal comes up, the more you're gonna be able to escalate your salary. Unless AEW is out of business which I don't expect to happen, obviously."

If you use this transcription or any portion of it please credit WrestleTalk.com and link to this page.
Perhaps Cody will appear at SummerSlam and rebuild the throne he famously destroyed at AEW Double or Nothing 2019.
To make sure you stay updated with all the latest wrestling news, add WrestleTalk.com to your Google Discover feed and follow us on Twitter!