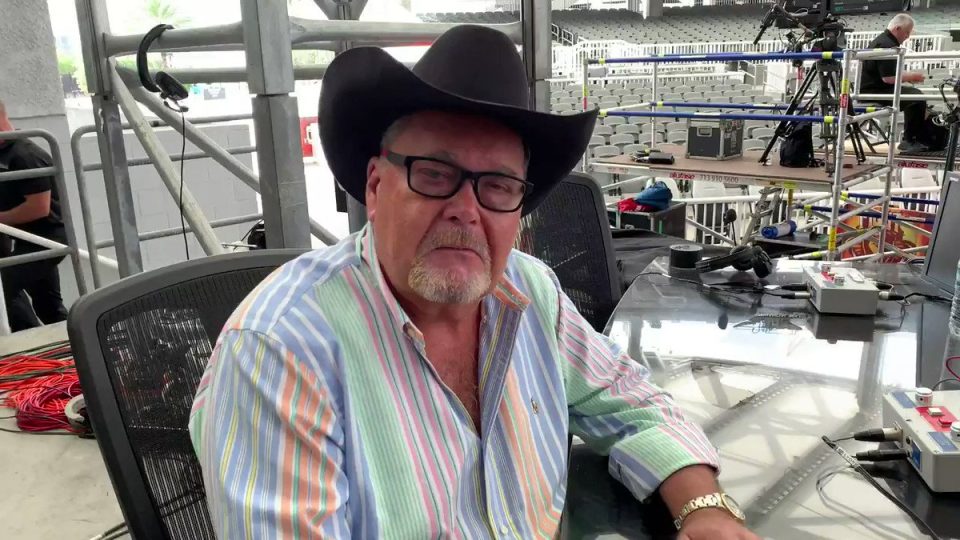 A wrestler in All Elite Wrestling (AEW) has taken to social media to publicly mock criticism from the promotion's senior advisor Jim Ross.
One specific AEW wrestler yesterday had anonymously criticised Ross for giving his honest thoughts on modern wrestling and the product via his podcast.
In tweeting to promote the 14-man tag team match he's involved in on the next episode of AEW Dynamite, Brandon Cutler wrote:
"We're gonna go outside, cluster up like coils, stand there in a huddle, friends and foes together, side-by-side to catch some leaping idiot going over the top."
If you didn't realise, that is a direct quote that Jim Ross said on his podcast when giving his thoughts on modern wrestling, criticising that very concept. Cutler could have been joking around of course, but it's impossible to tell really.
It is important to note that Cutler tweeted that on December 11. WrestlingNews.co reported yesterday (December 12) that an AEW wrestler had given them this comment:
"Look I know there is a lot that JR can teach us but burying us on the show or on his podcast is only going to make some of us ignore what he says. I grew up watching JR and he is the best and we love it that he calls our matches but maybe find a different way to criticize the wrestlers in the ring. Everyone is doing what they have been taught. I agree that sometimes things need to be slowed down but that won't happen when the guy who is supposed to help put us over is going out there and publicly burying us."
What are your thoughts on the above story? Let us know in the comments on Twitter or Facebook.