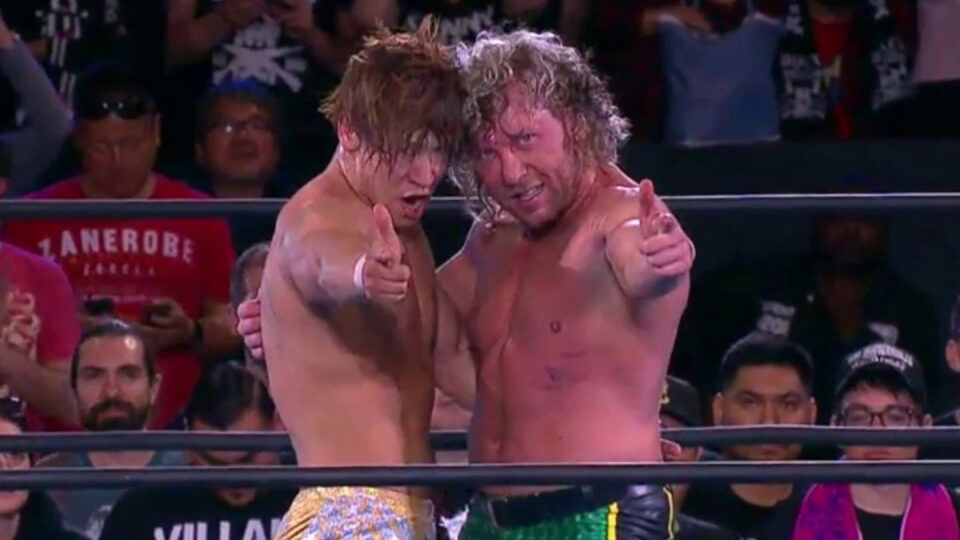 During the Double Or Nothing Ticket Announcement Party, several new names were announced for the AEW roster including former IWGP Heavyweight Champion Kenny Omega. With three members of the Golden Elite faction now proudly leading the fledgling promotion in the Young Bucks and Omega, questions were raised as to whether the fourth and final member, Kota Ibushi, would make the jump.
Omega, who was revealed as not just an in-ring talent but also as a co-Executive Vice President for AEW, discussed the notion of Ibushi joining the brand on Friday's Wrestling Observer Radio.
Transcription credit: WrestlingInc.com.
On whether AEW would want Ibushi to join them in America:
"Absolutely, by all means, we would love to use Kota," Omega said. "I wish he was here all the time, he would be the perfect roommate, if he liked America. I'm probably going to relocate to America, as well. He actually has a wrestling school now, yeah, he's got a wrestling school in Japan. We're going to be supportive of that, he has a couple commitments of that as of now. But again, [the] door is wide open."
During last month's Wrestle Kingdom 13 event in NJPW, it became a running joke that everyone heading to AEW would lose their respective championships or championship opportunities. The Young Bucks failed to capture the IWGP Tag Team Championships, Cody lost the IWGP United States Championship, Chris Jericho lost the IWGP Intercontinental Championship, and Omega lost the IWGP Heavyweight Championship in the main event of the evening.
https://www.youtube.com/watch?v=iJbouAu_Ggs
In the opener, however, Kota Ibushi also lost his NEVER Openweght Championship to Will Ospreay. This led many to believe that he too would at least be making appearances for the new brand. Although no official statements have been made by either promotion, Omega seemed very confident that his Golden Lovers tag team partner would be joining them soon.
"Without even saying anything, I would expect to see him here in the future," Omega said. "Not for Double or Nothing, or anything, but—I'll say near future."
Whether this would be full-time or simply on an appearance-to-appearance basis, it appears increasingly likely that we will be seeing the 'Golden Star' in AEW.