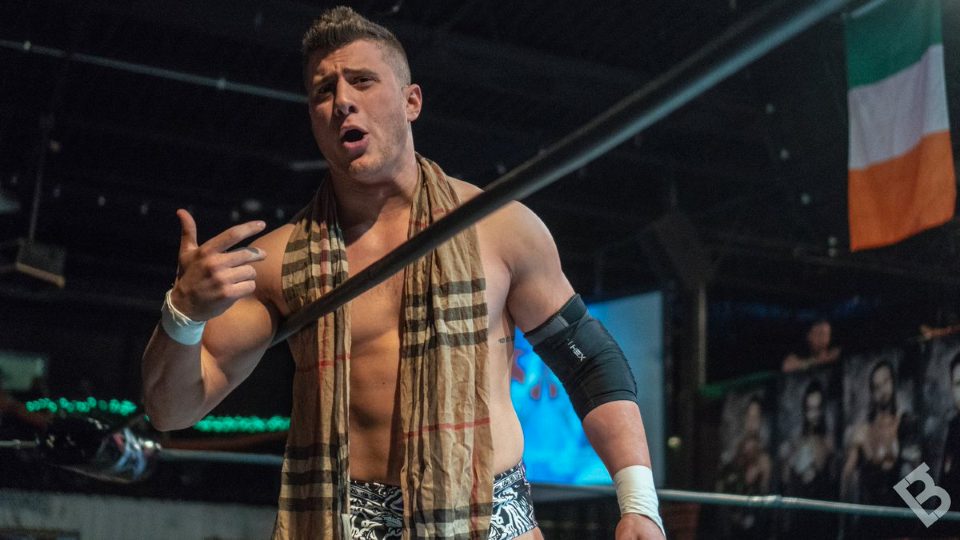 All Elite Wrestling's MJF has never been afraid to say exactly what's on his mind whether it's on an AEW show, Being The Elite, or even social media.
Over the weekend, the charismatic individual did not respond too kindly to a young fan telling him that he was going to lose during one of his matches.
Marc Normandin recalled the story on Twitter, praising MJF for doing his utmost to be the most hated wrestler in the world, even if it means telling a young fan "shut your mouth" before calling them a "f***ing brat".
I respect MJF's heel work because he's committed to being the Most Gotten To wrestler in the world. A 10-year-old just told him he's going to lose and MJF stopped fighting to scream "You shut your mouth you fucking brat" and then "RESPECT ME" over and over

— Marc Normandin (@Marc_Normandin) September 7, 2019
It was reported yesterday that AEW's new TV show on TNT, which debuts on October 2nd, will have a PG-14 rating. The show is expected to be far edgier than WWE's current product.
Taking this into consideration, perhaps we will see more of MJF being the fantastic loud-mouth heel that we have all grown to know and love.