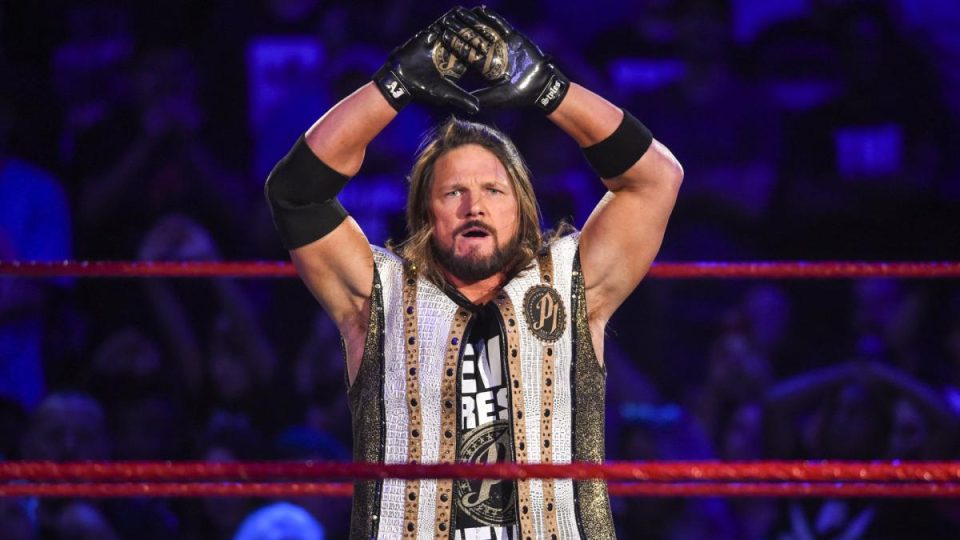 Despite being 43, AJ Styles remains one of the greatest wrestlers on the planet, consistently having brilliant matches with almost anyone WWE puts in front of him.
Something other than brilliant matches that he has become famous for lately is revealing all during his Twitch Streams, something WWE is definitely thrilled about.
His latest revelation is that he is planning to retire once his current contract with WWE is over. It's been known for some time that Styles didn't want to wrestle past a certain age, and with a young family, you can understand why.
As one of WWE's top stars, you can bet they'll be offering him millions of dollars to reconsider in about 3 years, when his contract is expected to expire.

As noted, Styles wants to be able to spend more time with his family. Styles noted he hasn't been able to watch his son play varsity football since moving to SmackDown on Friday nights, and while Styles should probably have realised this, it's nice to see that he wants to be a good dad.
Styles is likely one of several WWE stars who were angered by WWE's recent "ban" on wrestlers using third party services to make extra money on the side, so perhaps this has helped him make a decision regarding his future retirement plans.