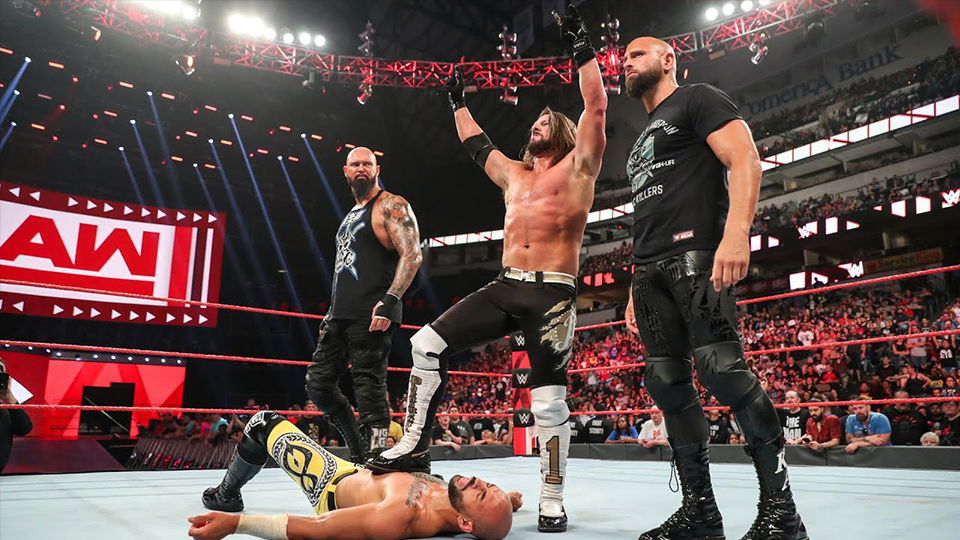 If you're only going to watch one video today, make it this one…also the WrestleTalk News and Raw review…but mainly this one.
AJ Styles was left devastated after he failed to win back his United States Championship from Rey Mysterio last night on Raw, and the defeat was even harder to take because of Randy Orton's huge assist for Mysterio.
Styles and his O.C stable-mates were interviewed after Raw went off air, and ranted about how awful Randy Orton is. They even claimed that he steals money from the homeless!
It's amazing what can happen when you don't give people a script, particularly when they're as charismatic as these three.
I have rarely laughed so much at a WWE promo, so hopefully these become a more common sight.