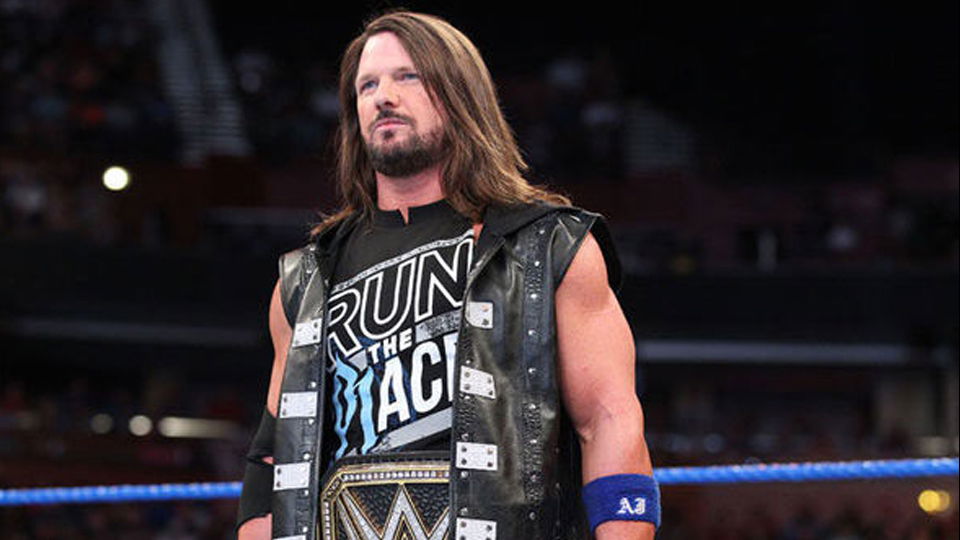 Happy Anniversary AJ Styles! Sort of. On November 7th 2017, AJ Styles won the WWE Championship from Jinder Mahal on an episode of SmackDown Live which was broadcast from Manchester, England. Tonight, November 6th 2018, SmackDown Live was once again emanating from the UK city, marking the one year anniversary of his historic title win.
Since AJ didn't lose the title on the episode, he's now been WWE Champion for a whole year. What a year it's been, with huge matches against the likes of Shinsuke Nakamura, Brock Lesnar, Rusev, and Kevin Owens & Sami Zayn at the same time.
A huge congratulations to AJ Styles, what a massive achievement in today's world of shorter title reigns to be able to hold on to the brand's top title for so long. Once again proving himself to be one of the top performers in the world.
Now the only questions that remain are: when will he lose the title? And to whom? Vote in the poll to let us know who you think!
[totalpoll id="39871″]
The WWE Champion is set to have a champion vs champion rematch against Universal Champion Brock Lesnar at the upcoming Survivor Series event. Having lost their previous encounter, AJ will be looking to settle the score against 'The Beast'.
What dream match is left for AJ Styles to compete in while in WWE? Let us know in the comments, on Twitter, or on Discord today!