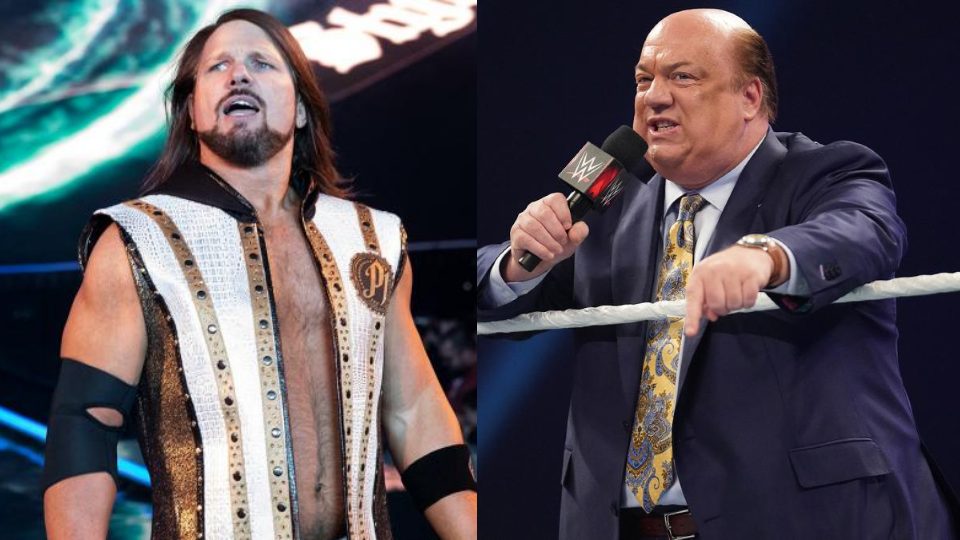 AJ Styles has commented on Paul Heyman moving over to the SmackDown brand as the on-screen manager of Universal Champion Roman Reigns.
Several months ago, when Heyman was the executive director of Raw, he and Styles reportedly had a falling out that prompted Styles moving to SmackDown to separate them.
Now they're back on the same brand, Styles has given his thoughts on his Twitch stream, saying:
"It is what it is. I could care less. It's water under the bridge. Not saying that I have forgotten what he's done, but I'm not gonna be that guy who holds a grudge, I'm not like that. Okay dude, you know you pissed me off, you know how I feel, I may not ever trust you again, can I get along with him professionally? Absolutely. Doesn't mean I'm gonna be mean to him or say anything, it's over. My buddies are doing fine."
Part of the reason they fell out is said to be that Styles partially blamed Heyman for letting Vince McMahon release Karl Anderson and Luke Gallows.
Quote via Fightful