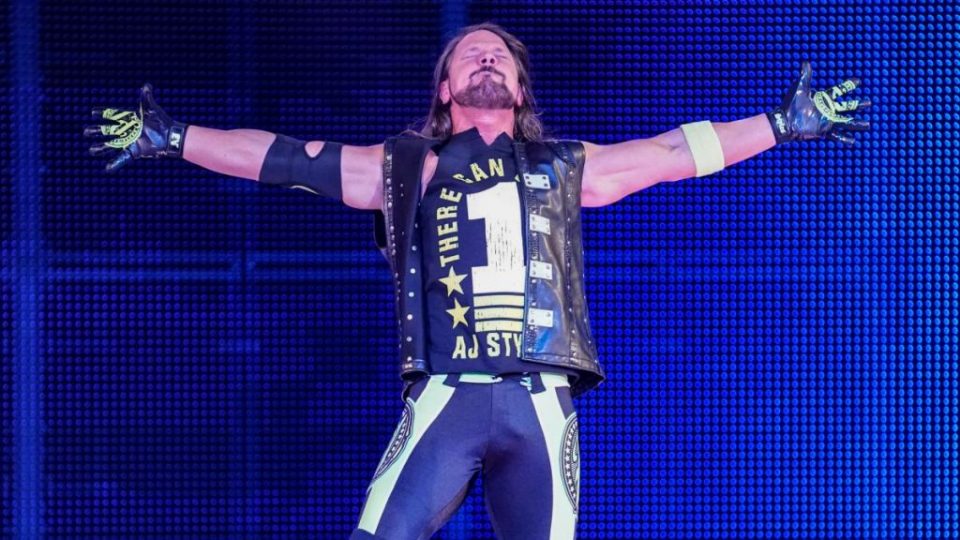 During this past weekend's Men's Royal Rumble match, former WWE Champion AJ Styles suffered a nasty shoulder injury after doing his best to sell a spear from a returning Edge.
He was quickly eliminated after the match after it was clear her would be unable to continue. It was reported soon after that WWE expected him to be able to return ahead of WrestleMania, and this is something AJ has echoed on his Mixer channel.
He was quick to point out that Edge was not at fault for his injury, and that it was all due to him over-selling.
"Just so everything is clear: Edge did nothing, absolutely 100% nothing wrong. His move, his spear, everything was perfect the way he did it. If there is any blame put on anybody about what I'm dealing with my shoulder, it's me. 100% me. I was over-brothered as they say, I just went crazy with my bump there. The only problem with flipping the way I did, the first thing to hit was my left shoulder. I thought I dislocated my shoulder. They wanted to get me out of there right away but I told them we can't do that, I can't roll under the bottom rope, that's not how the Rumble works. I said I'm staying in, and somebody's going to have to throw me over. We made sure that happened.

"It is a separated shoulder. If you are going to do some damage to your shoulder, that might be the best one to do because you can come back with therapy from this. I'm pretty sure that is all it is. I could tell you Monday morning it was very difficult to put on a shirt. To put on deodorant, I couldn't even reach across. It sucked. From Monday to Tuesday and therapy today, I'm feeling a lot better. I don't expect to be out very long. I'm betting on myself that I'll be back before they think that I'm ready. We'll see how that works out."
Hopefully all goes well and we see him back a few weeks before WrestleMania to set up what will likely be a wonderful 'Mania match with an as yet unknown opponent.