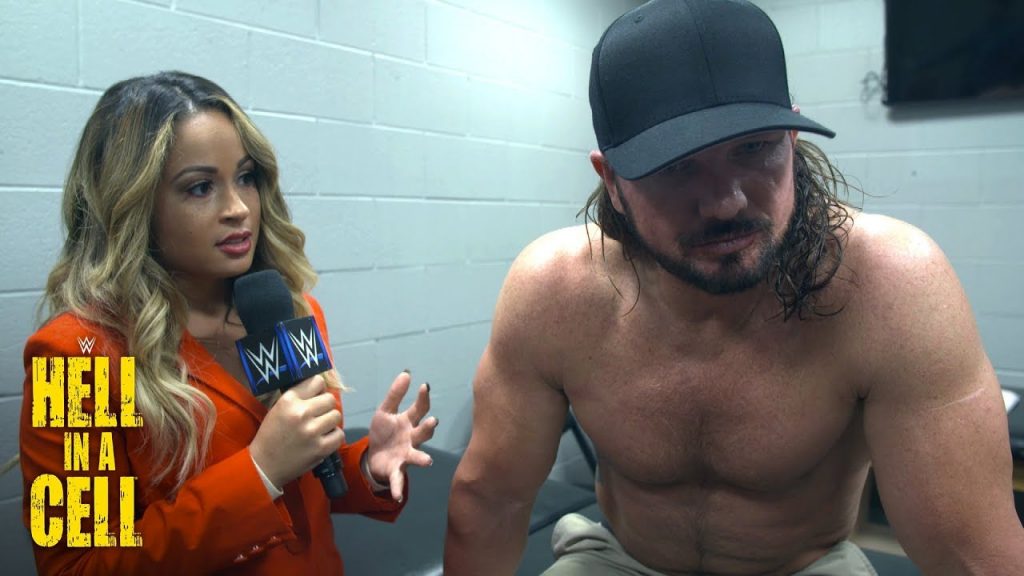 AJ Styles defeated Samoa Joe at Hell in a Cell last night via pinfall in a completely clean way and there was no controversy at all.
Ok, no controversy apart from all the controversial things that happened at the end of the match.
From almost every angle, it looked like AJ had managed to get Joe's shoulders on the canvas for a cheeky three count, but Joe's fury at the bell seemed to suggest that there was more to it.
And lo and behold, he was right to be angry. A camera on the other side of the ring clearly shows that AJ tapped before the three count was made, meaning Joe should be the new WWE Champion.
A furious Joe confronted the referee  and general manager Paige after the match, and demanded that he should get a rematch, and that there has to be a definitive winner. The rematch will take place at Super Showdown (SSD) on October 6.
WWE's newest android, Kayla Braxton, spoke to AJ after the match, with Braxton asking him whether the outcome of the match was the right one.
"What is the outcome, right? That I'm still the champion, that's the outcome. "How do I feel? I feel like I just went to war. In the end, I am still the WWE Champion."
Related: Brock Lesnar returns at Hell in a Cell
Styles also commented on Paige saying there must be a winner at SSD. He said:
"Clear winner, so what? No count outs, no submissions, anything goes, that kind of deal? There has to be a clear winner? Good. I like that."
So it's fair to say this war is far from over, and with Joe technically holding a win over Styles, you can bet he'll be more fired up than ever.