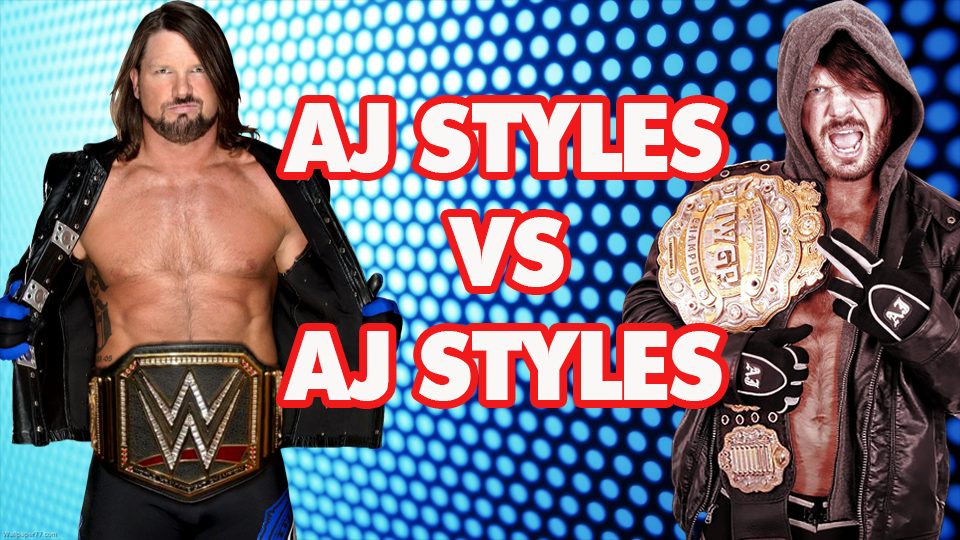 In a recent interview with Sky Sports, WWE Champion AJ Styles was asked point blank what he thought about the popular notion that he is the best wrestler in the world. Having made it to 40 years old with a 20-year long career in the business now behind him, taking over promotions across the world in the process, Styles modestly gave his answer:
"I would not agree with that… I think there's still a lot to be learned by AJ Styles and you can't consider yourself to be the best when you've still got so much stuff to learn."
Despite this being a very admirable and admittedly valid opposing argument to the general consensus, no single wrestler has learned everything there is to know in this business but Styles is definitely among the few who have acquired the most.
Having spent the vast majority of his career outside of WWE in promotions such as Ring of Honor, TNA, and New Japan Pro Wrestling, Styles was happily building up a legacy that maybe didn't need the inclusion of what is commonly referred to as the "major leagues".
When asked about his decision to head to WWE, the 'Phenomenal One' had this to say:
"You get in this business because you believe in yourself and I always saw myself being in the main event of WrestleMania at some point.

"But as it got later in my career I started to think I may never get that chance, that I may never be in WWE.

"Sometimes it doesn't happen and you learn to live with it. I had learned to live with it and I was living with it, I guess. I'd been successful in a lot of places I'd been.

"I was okay with that. But having been in WWE and being the WWE champion, it's very exciting and I'm really looking forward to WrestleMania. I can't wait. There's nothing bigger than the WWE."
His upcoming bout against fellow NJPW alumni Shinsuke Nakamura for the WWE Championship is set to be an all-time great, just as it was for New Japan's Wrestle Kingdom 10 pay-per-view where the pair fought over Nakamura's NJPW Intercontinental Championship.
https://www.youtube.com/watch?v=Uz-w6wR78gA
Despite this bout having already taken place, it has been described by many as a "dream match", and with the recent landscape changing news of Daniel Bryan's medical clearance, it looks like that term is about to get thrown around a lot in WWE. Maybe all three of them can fight it out to see who really is the best in the world… why not throw Finn Bálor and Samoa Joe in there for good measure?