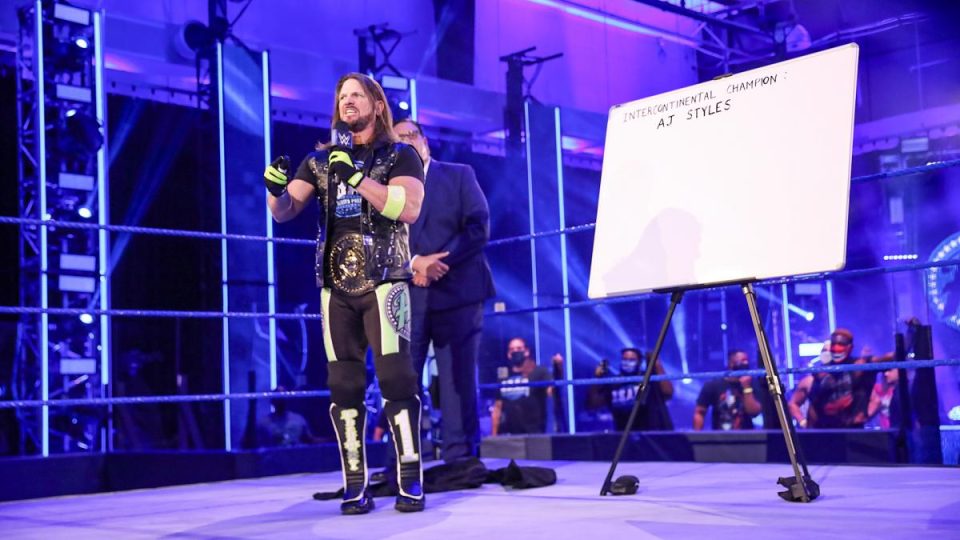 AJ Styles has responded to claims that his 'Phenomenal Intercontinental Statistics System' (or P.I.S.S. because lol) is a jab at AEW.
Styles debuted the concept last week in a segment with Joseph Park, who made his WWE TV debut in that segment.
Some people suggested that this statistic system was a jab at AEW as the promotion makes a point of keeping up with its records and rankings.
Speaking on his latest livestream, Styles said:
"So there were statistics that Joseph Parks did and analytics, and it was said somewhere that 'WWE's AJ Styles taking a shot at AEW because they keep up with [rankings]. Like, what? That's the dumbest thing I've ever heard, like, why? I feel like maybe the information they were getting from whoever it was, from dirt sheets and whatnot, are just not there anymore so they're really just making stuff up… It was not a shot. It was a story, and it had nothing to do with Tony Khan."
Whatever it was, it didn't work out very well because Styles lost the IC Title to Jeff Hardy on last night's episode of SmackDown.
Quote via Wrestling Inc