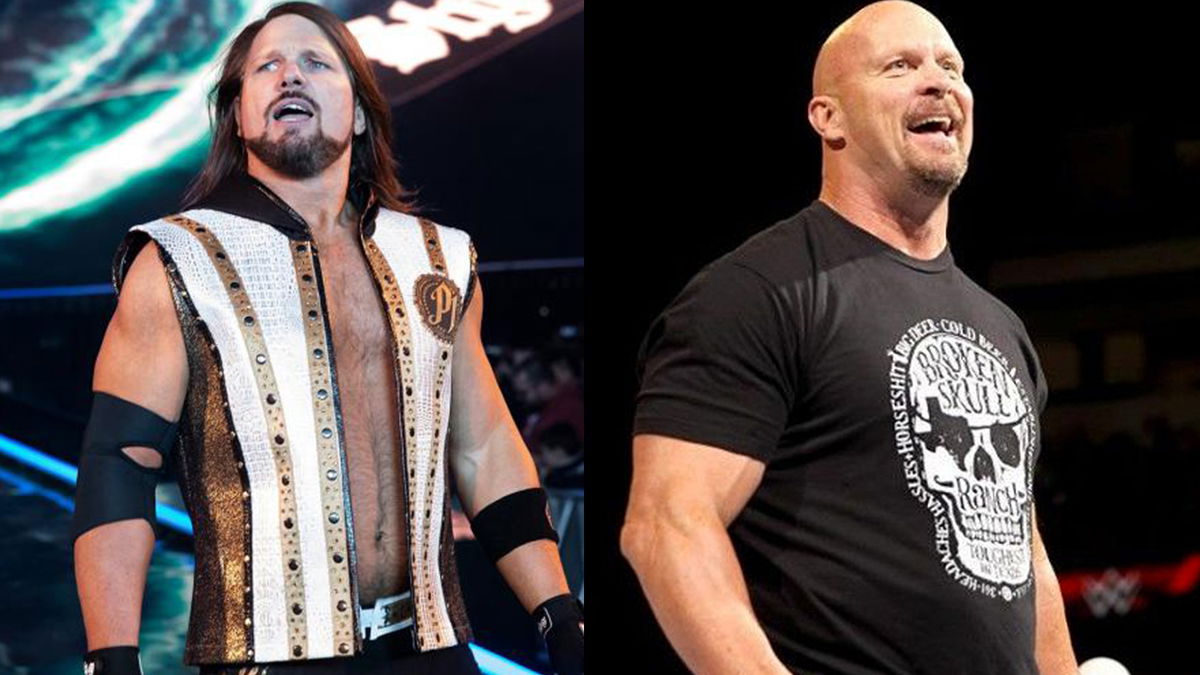 When 'Stone Cold' Steve Austin gives you advice, it is probably a good idea to listen. Now, WWE star AJ Styles has revealed the advice that Austin gave him back in 2016.
During his appearance on A Couple in with Cody Jinks, Styles talked about Austin telling him his jacket was too flashy. Ultimately, Styles agreed with him and the jacket was changed shortly thereafter. Here is the quote, courtesy of Fightful:
"One of the things [Austin] told me was, 'Your jacket, almost too much going on.' Within weeks, it was changed and I don't think he was wrong in what he was saying. Less is more. Just little things that help you get to where you're at today,"
AJ Styles made his debut at the Royal Rumble in 2016. He made an appearance on Steve Austin's show on the WWE Network later that year after turning heel on John Cena.
Styles and his bodyguard, Omos, are currently scheduled to challenge the New Day for the Raw Tag Team Championship at WrestleMania 37. This will be Omos' first match in WWE since debuting back in 2020.
What are your thoughts on the above story? Let us know in the comments on Twitter or Facebook.