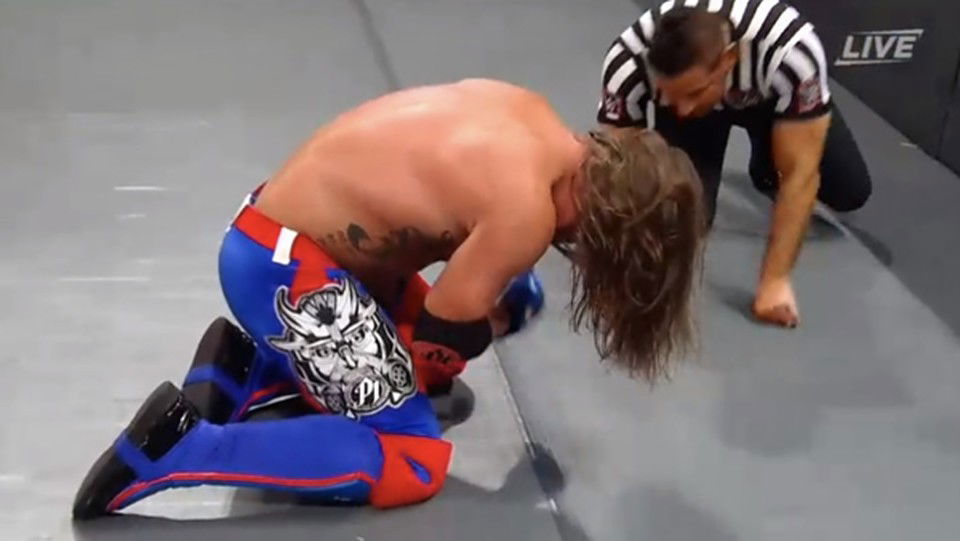 There was a lot of concern during last night's Men's Royal Rumble match after AJ Styles appeared to suffer a serious shoulder injury after taking a spear from a returning Edge.
As is his habit, AJ did a flip to sell the move, but landed horribly on his shoulder, as you can see from the below tweet.
All the feels. ❤️#RoyalRumble #MensRumble @EdgeRatedR pic.twitter.com/c6aIPvzn4r

— WWE Universe (@WWEUniverse) January 27, 2020
After the move, AJ could be seen in the corner of the ring talking to doctors, and he appeared to be in serious discomfort.
Baron Corbin went to throw a punch on him, but it looked as though AJ told him he was injured and was left alone.
Styles was then immediately thrown out by Edge, and the lack of drama around the elimination seemed to confirm AJ was unable to compete.
PWInsider has since confirmed that AJ was examined after going backstage, and had his arm wrapped. The next step will be to determine exactly how serious the injury is.
It is truly terrible timing for AJ, who will likely have been part of some major plans for this year's WrestleMania.
If he's fit, who would you like to see AJ Styles face at WrestleMania?