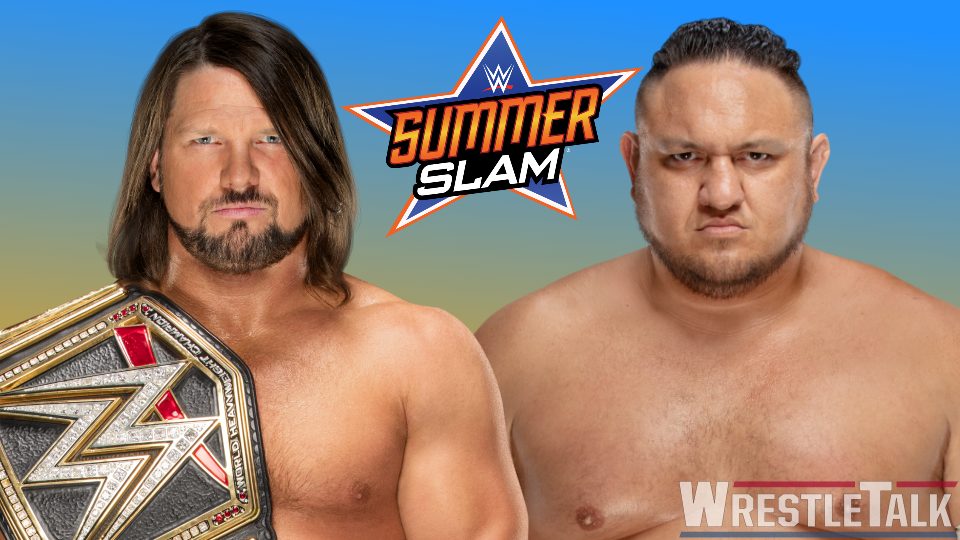 By Jamal Niaz
Last week Paige announced that she would be confirming AJ Styles' opponent for Summerslam on this week's edition of Smackdown Live. This didn't go to plan however as everybody's favourite superstar James Ellsworth interrupted just as the opponent was going to be revealed.
With Paige distracted, Samoa Joe attacked 'The Phenomenal One' from behind, put him to sleep and signed the contract to compete for the WWE Title at Summerslam.
Despite Joe not being handpicked by Paige, he is more than a worthy opponent for Styles as he has been on an absolute tear since becoming a part of the 'Blue Brand' with dominant wins over Tye Dillinger and R Truth being recent highlights.
This has been a dream match ever since Joe and Styles joined WWE as both men had jaw dropping encounters during their runs in TNA. Whether their match at 'The Biggest Party of The Summer' lives up to their previous battles remains to be seen but for now, it'd be a good idea to watch back both men competing in a Triple Threat against Christopher Daniels at Unbreakable 2005 to see just how good the chemistry is between these fan favourites.
Is Styles vs Joe going to be the match of the night at Summerslam? Let us know in the comments below or on Twitter.
Find out what else is happening at Summerslam 2018 HERE, HERE and HERE!