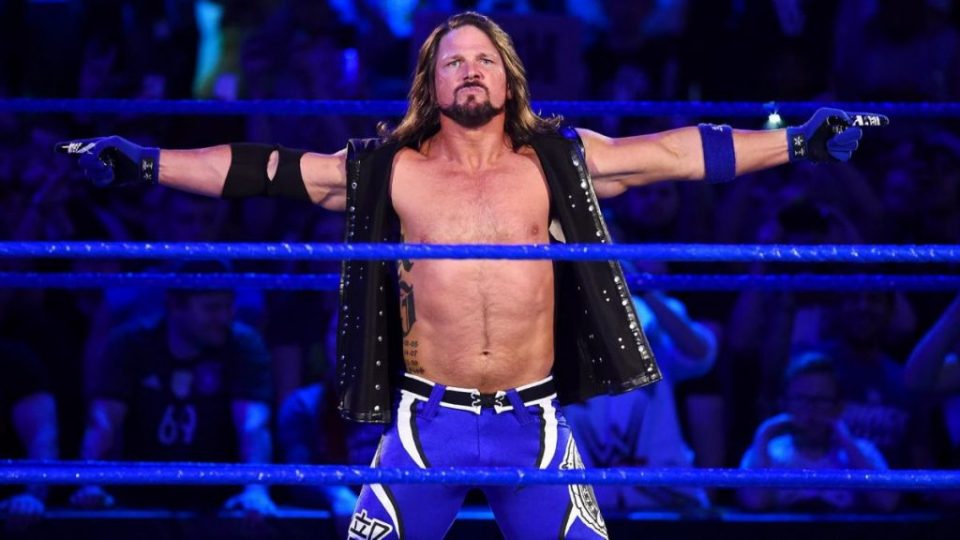 If you watched this past weekend's Royal Rumble, you will have noticed that AJ Style was rather unceremoniously dumped out of the Men's Royal Rumble match after appearing to land awkwardly on his shoulder following an Edge spear.
Styles could clearly be seen talking to medical staff at ringside, who wanted him to leave the match immediately, but Styles was adamant that he should be eliminated properly, and therefore told Edge to do so.
Initial reports were that Styles had suffered a separated shoulder, and many were worried that he might miss WrestleMania as a result.
Thankfully, the report from within WWE is that people are optimistic about AJ's chances of appearing at the show.
The Wrestling Observer Newsletter reports that Styles is thought to be out for around 6 weeks, which would give him just about enough time to build to a match.
"Styles said that he tried to sell strong for Edge and take a spectacular bump, but in doing so, landed on his left shoulder and injured it. He got up and the left arm was dangling. They wanted him to leave the ring but he insisted on going over the top rope and being eliminated, telling Edge to throw him over. Right now it is hoped he will be out of action only four to six weeks and won't miss WrestleMania."
Styles has been a fixture at every WrestleMania show since debuting in WWE in 2016, and he won't want to miss this one.
Who would you like to see AJ Styles face at WrestleMania if he manages to recover on time?