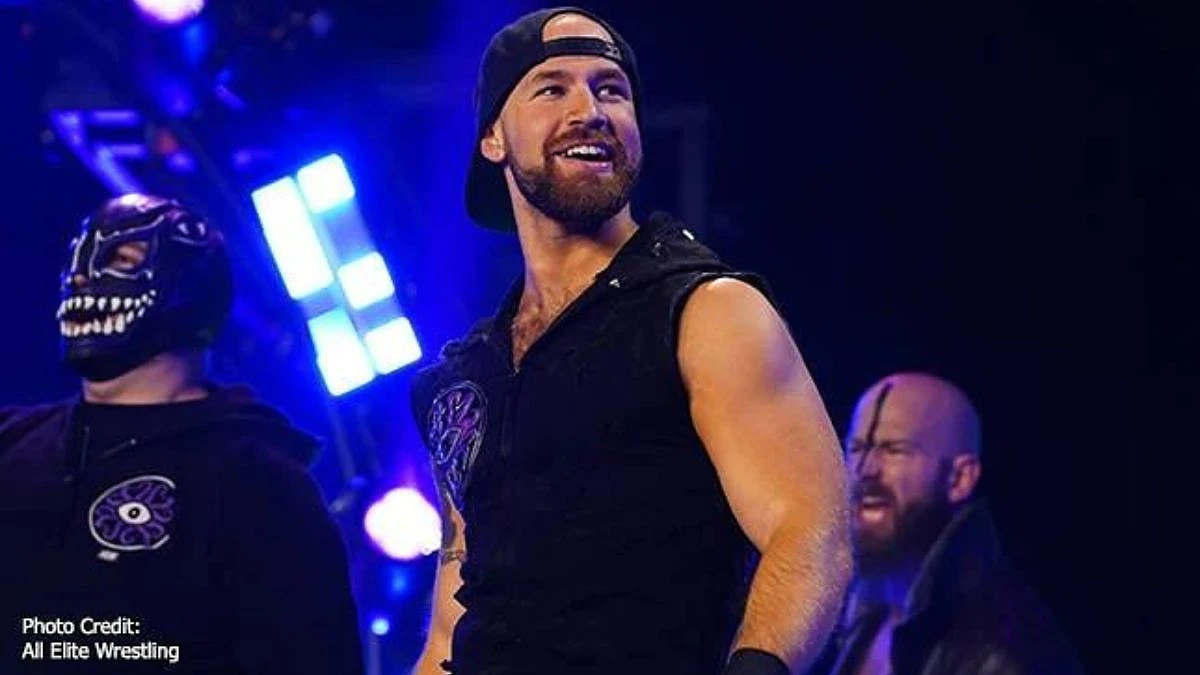 AEW star Alan Angels has commented on his upcoming departure from the company.
Following a cryptic tweet teasing his future plans and blacking out his Twitter account, Fightful's Sean Ross Sapp confirmed that Alan Angels will be finishing up with All Elite Wrestling.
Per Fightful Select (subscription required), Angels has explained everything about his AEW contract expiring on June 30 and becoming a free agent on July 1.
He said:
"My contract, I was told about a month and a half ago, that they are not going to re-sign me. They did offer me a per-appearance, which I decided not to take, just solely based off what I thought was best for me. I feel there is more room to grow outside of AEW, right now, at this point in my career. It's nothing against AEW or Tony Khan or any of the higher-ups in the business. It's a personal thing. I feel, me going on the Indies and showing people what I can really do and showing people that I am a good f**king wrestler, I feel that will raise my stock — not saying it's impossible to do that in AEW, but I guess the perception, how fans perceive Alan Angels, is, I'm the bottom guy in Dark Order and I feel I can change that outside of AEW. It's possible in AEW, but I feel it would take longer."
The Dark Order member continued on to explain why he wants to have a stint on the independent scene, saying:
"On top of that, I never got to have a great Indie career. I was on the Indies for three years, got lucky, and got scooped up. As a wrestling fan, being an Indie wrestler and doing cool ass Indie shows, that's a thing I want to do. There are plenty of places to make money in pro wrestling right now. That's not to say that I won't be back in AEW, maybe I will, I don't know, but that's pretty much it. They offered me something, I felt it was better for me not to. That's all it was."
When speaking about the tweet that caused the fan speculation, Angels said:
"I put out the tweet, I didn't really mean to put it out as a teaser or whatever. I didn't expect everybody to freak out about it. It was literally just a normal tweet, at first. Then I saw some people speculating some stuff and I was like, 'You know what, my contract is up in a few days, I'm just going to run with it.' Then I turned my profile picture black, took the AEW out of my bio, and really just stirred the pot because I love watching people freak out on social media. People were hitting me up, asking if I was okay. Yeah, I'm fine, I just like watching people freak out on the internet."
Alan Angels caused an uproar earlier this week by blacking out his Twitter account and a cryptic tweet saying, "Excited for what's next".
Keep track of Angels' win-loss record from his time in AEW (for televised matches) at this link.
Fightful's full interview with Angels will go live on Thursday at this link.
To make sure you stay updated with all the latest wrestling news, add WrestleTalk.com to your Google Discover feed and follow us on Twitter!