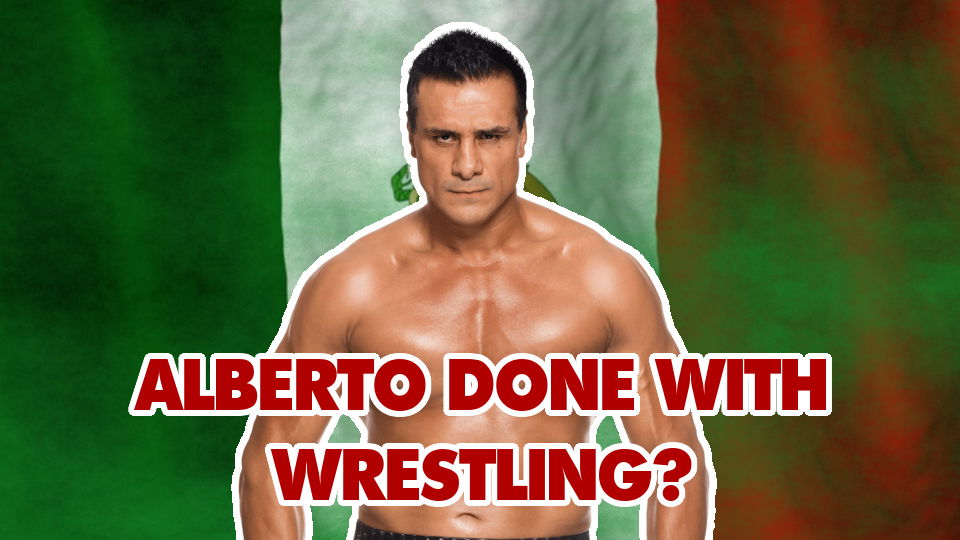 It looks like Alberto El Patron may be finished with professional wrestling, for the time being at least.
Last weekend we reported that Alberto El Patron had been terminated from Impact Wrestling after he didn't show up at the Impact vs. Lucha Underground event which he had been scheduled. Alberto was in the main event scene of Impact, and his leaving left a hole in the upcoming pay-per-view Redemption that Impact was able to fill quickly with a triple threat match between Austin Aries, Rey Fenix, and Pentagon Jr, for the Impact World Championship.
Following the news of his termination, Alberto El Patron had remained silent until a recent interview with Sporting News, where he was quick to answer his critics.
"I had a family situation that I needed to attend (to). As you know, my family, my kids are my priority. The situation was involving them and that's why I decided to take care of business and take care of my family situation."
The update on Alberto's situation sheds some light on the unanswered questions around the Impact vs. Lucha Underground event, but unfortunately, it may not silence many wrestling fans who have grown to expect the unexpected when it comes to Alberto El Patron.
Following his exit from the WWE in 2016, Alberto El Patron (then known as Alberto Del Rio) became very vocal about his former employer – claiming that they had given him a lot of empty promises during his last run with the company. This sustained behavior, as well as some very public aspects of his personal life, have led many to harbor bad feelings towards the four-time WWE Champion. For those wrestling fans, there may be some relief in the fact that Alberto El Patron may not return to a wrestling ring:
"I'm fine, I guess. I'm going to do what I was planning on doing, as everybody knows I'm planning on leaving the pro wrestling business in the next year. I have said it several times over and over."
However, like everything in professional wrestling, it should be taken with a pinch of salt. Many wrestlers who have grown a distaste for the industry have returned many years later, and this could be the trajectory for Alberto.