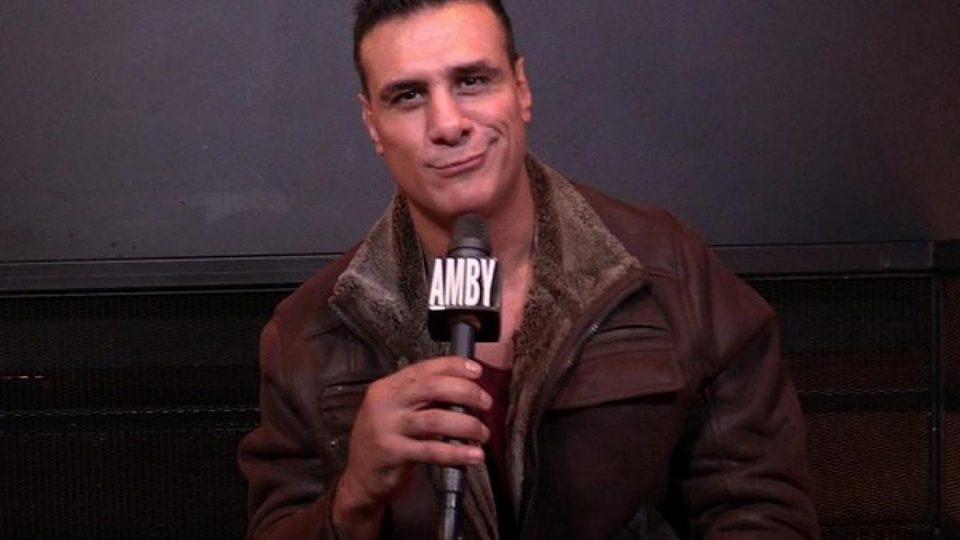 Former WWE champion, Alberto El Patron recently spoke to TMZSports about his return to MMA and how his initial training has gone. Alberto hasn't been on our screens since Impact released him for no-showing an event over WrestleMania weekend.
Unknown to some, El Patron started as a promising amateur wrestler, and would have attended the 2000 Sydney Olympic Games were it not for funding issues.
With no chance of the Olympics, Alberto signed for Mexican promotion AAA, but kept up his combat training. In 2001 his MMA career started with a devastating win over Kengo Watanabe for the Deep MMA organisation. Alberto was active between 2001-2010, finishing with a record of 9-5.
Speaking to the camera, El Patron explains:
"Now that all those bad experiences are in the past, I've started feeling hungry when it comes to doing things I used to do, like fighting."
He goes on, talking about how watching younger fighters training gives him goosebumps and about how when he used to train it was to look good for the cameras.
He then revealed that he's started sparring with his boxing coach and jujitsu coach for the first time in 19 years:
"For the first time after 19 years I started doing some sparring with my boxing coach, and my jujitsu coach, and I was like, damn, I think I can do this again"
Although there are understandable concerns about being rusty, Alberto describes says his first few weeks of training have been positive:
"After three weeks of getting my cardio back, my stamina back, my endurance back. Just two days ago, the jujitsu instructor who is a back belt … I tapped them out"
Finishing the interview, El Patron details why he wants to return to professional fighting, saying:
"I'm doing this for the right reasons, to prove something to myself, to prove [to] me that I'm back, to prove [to] me that I still have it, to prove to my children that daddy's a f****** super hero."
What do you think about the idea of Alberto getting into an MMA ring? Who would you most like to see him face? Let us know in the comments below or on Twitter here. You can also join us on Discord to chat with Oli, Luke, the magazine team, the website writers and each other here!