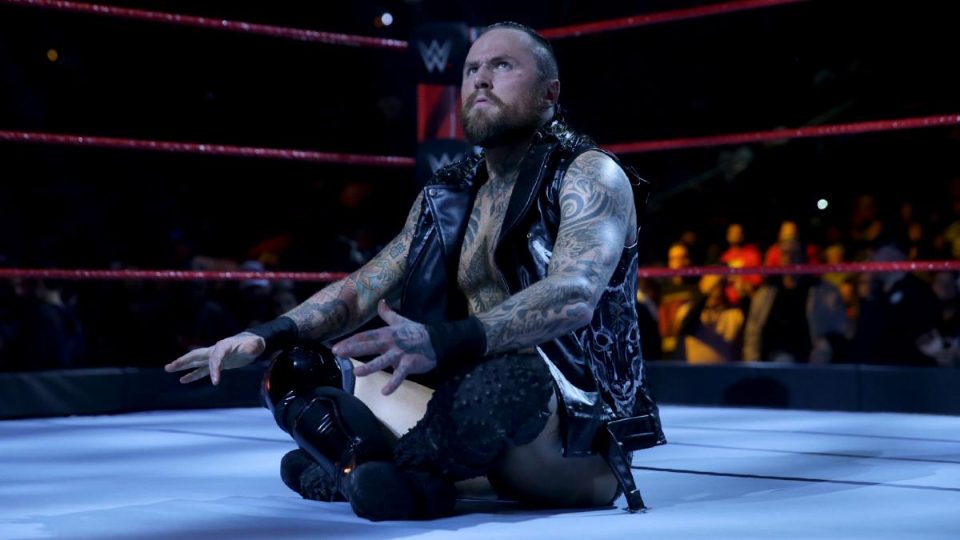 With Aleister Black shaking up the main roster alongside Ricochet, Tommaso Ciampa & Johnny Gargano, his days in NXT were clearly numbered. That number seems to have recently been reached. The 'Dutch Destroyer' posted a long farewell to the NXT Universe on his Instagram account following what seem to be his final house show appearances for the brand over the weekend.
https://www.instagram.com/p/BukGrdyFLSV/?utm_source=ig_embed&utm_medium=loading
You can read the post in full below:
"It's been a ride NXT, a hell of a ride. In less than three years I went from psychological and physical problems, anxiety and panic attacks to thriving in a high stress environment. The majority of you only see the actual in-ring work and none of what goes around or behind it. I can tell you with full conviction that if you knew how this world truly works the majority of you wouldn't have such a high strong opinion nor give the criticism that some of you give. You think you know, but you really don't.

"I often sit back and realize how quickly life moves and how fast things come and go and just like that the era of NXT has come to an end. In the entire period I left people behind, people left me behind, I got rid of toxic people and I gained a new outlook on life. After tons of therapy and life coaching by the wonderful @carla_bruins I am finally moving away from old habits because the truth is that I myself have been a very toxic individual for years that couldn't move passed his childhood and events that occurred in teenage years. If all you know is lies and deceit you become lies and deceit to understand your anger and sadness.

"I used to call myself the king of self sabotage and if you tell yourself something long enough you'll believe it and don't move away from it. I still deal with a lot guilt for things I have done to others as well as strangely feeling guiltIy for letting others do that to me as well, it's like you let yourself get compromised but do nothing about it to change it, until a few months back when I learned to slowly forgive myself thanks to aforementioned person. A big part of that change is also due to my wife who's changed my outlook on life from trying to die as young as I could to holding on to things that are worth holding on to.

"But enough about that, we're here for the next chapter of my career. However I cannot stress how important it is that you, the fans, were there. I could've tried my hardest but without your support (as cliche as that sounds) this would've never gotten as far as it did, and obviously beyond that… Lot of words from a guy who's known for being quiet, but hey, that means it's important to me. Osu."
Whether or not the former NXT Champion is officially done with the black and gold brand is not yet clear. Either way, from the sounds of things, it is good to hear from the man himself just how far he has come as a person and a performer in the last three years.