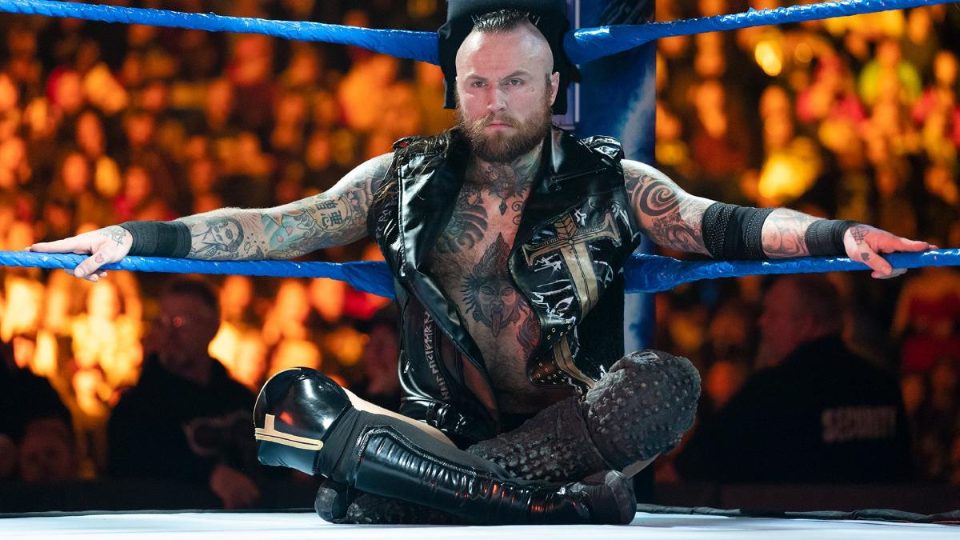 WWE Smackdown star Aleister Black has recently taken to Twitter to discuss Andrade following his WWE departure.
Andrade was recently granted his release from his WWE contract. According to the former US Champion, he will wrestle a current Smackdown star soon.
Aleister Black was quick to wish Andrade all the best outside of WWE. taking to Twitter to pay his respects, Black talked about Andrade's expertise inside the ropes.
Summarising the duo's WWE history, Black tweeted:
"@AndradeElIdolo goes synonymous with my WWE career. My 1st opponent & the opponent I won the belt from. From start to finish a total pro and in my opinion few have his footwork, ability to commit and execute in-ring techniques. Amigo, thank you for everything."
Andrade thanked his friend, referring to Black with his former ring name, Tommy End. Noting that they will do battle again soon, Andrade tweeted:
"we will meet again in a ring in a few years, you are a great talent and a good friend. a big hug Tommy End."
Andrade last shared the ring with Black during a 6-man tag match in April 2020. Their last singles contest was a dark match at WWE Starrcade 2019.
For majority of his WWE career, Andrade was managed by Thea Trinidad, Aleister Black's wife. Trinidad was released from WWE in November 2020.
Black's last match was in October 2020 on Raw. He was drafted to Smackdown, but is yet to make his in-ring return since switching brands. It was reported that Black's request to move back to NXT in November was denied.
What are your thoughts on the above story? Let us know in the comments on Twitter or Facebook.