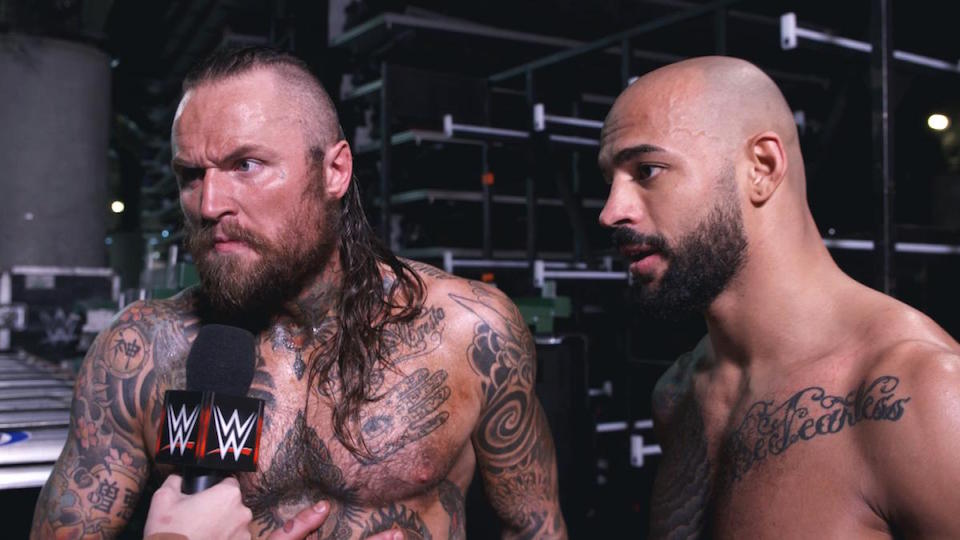 As some of you may be aware, WWE Fastlane took place last night and was definitely a show. There were highs and lows aplenty with the WWE Championship match managing to outlast "We want Kofi!" chants at one end of the spectrum and whatever Creative thought they were doing with Becky Lynch at the other.
Over on the highs side, however, was the Raw Tag Team Championship match – imagine saying that at any point in the last year. Champions The Revival final got a full entrance and took on the teams of Chad Gable & Bobby Roode and Aleister Black & Ricochet in a triple threat match that was just fantastic.
It was the brilliant showcase Raw's tag division needed to finally elevate it out of the swamp of bad booking it has been drowning in for longer than I care to remember. Everyone played to their strengths with high octane action and some solid ring psychology to boot.
Sadly, despite looking dominant, Black and Ricochet were in dispose outside the ring, allowing The Revival to hit Gable with the Shatter Machine for the victory, retaining their titles.
Following the match, Cathy Kelley caught up with the NXT upstarts, congratulating them on their performance. This was not received well by the pair.
She tells them that they must be "ecstatic" to still be on the Champions' radar coming out of the match. Black did not see it that way:
"Ecstatic? You think we're ecstatic with losing? Ecstatic would imply that we are content and that, that will not suffice. Not in any setting, not in any way."
Then Ricochet chimed in to call-out Scott Dawson and Dash Wilder to let them know that this is far from over.
"They should consider us threats to the Raw Tag Team Championships because we are threats to the Raw Tag Team Championships. No, we didn't come out victorious tonight but they know this is far from over."
Looks like there's going to be another huge match added to the staggeringly empty WrestleMania card in the coming weeks over on the red brand. Whether it remains between just those two teams, however, is yet to be decided.