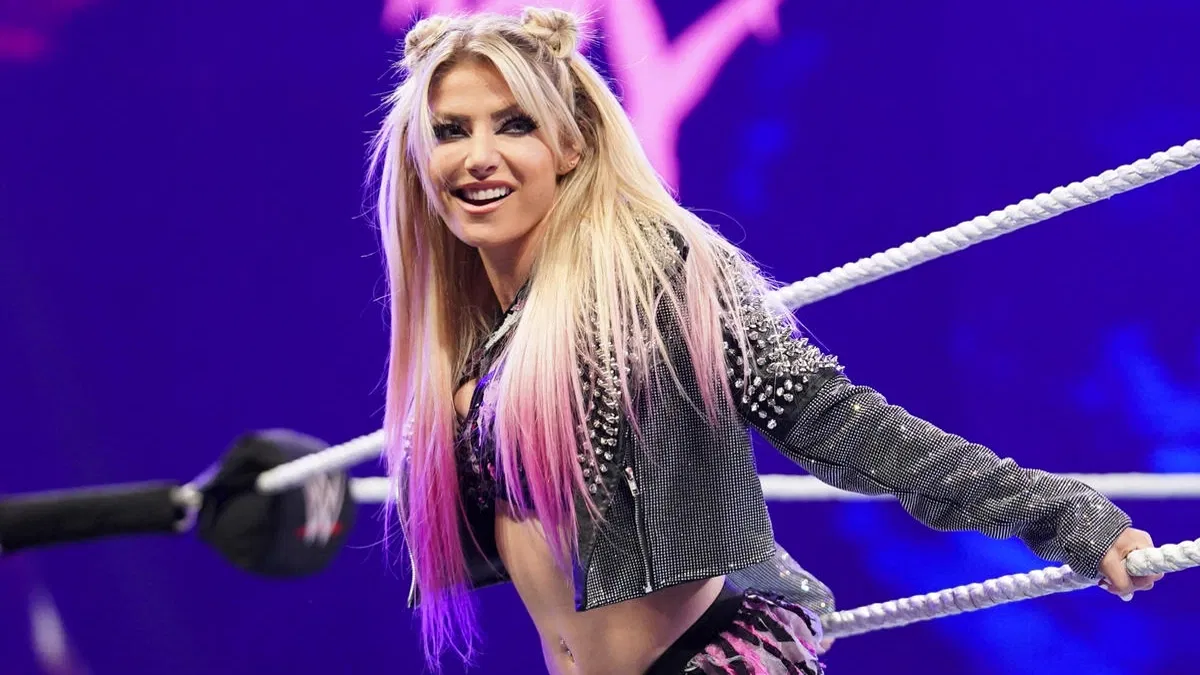 They may be teaming together at Clash at the Castle but Alexa Bliss still says Bianca Belair's days as champ are numbered!
Alexa Bliss may be planning to team with Bianca Belair at the upcoming WWE UK event, Clash at the Castle, but that doesn't mean that she's taken her eyes off the prize.
Alexa Bliss recently spoke on WWE's The Bump, and explained that while it will be great teaming with Bianca Belair, she hasn't changed her ultimate goal.
Bliss said:
"It's gonna be great tagging with Bianca, but I still have the goal of being [at] the top of the women's division again. It's been a long time, it's been about four years since I've held a singles championship for the women's division, and I look forward to changing that as soon as I can, whether that's against Bianca or anyone else on the roster. But right now, we're all tagging together and seeing how that goes at Clash, and then after that, it's every woman for themselves."
Going on to elaborate, Bliss shared:
"I think she's done great as a champion. It's not only just how dominant she is, it's how dominant her opponents are against her. Anyone she faces, she brings out their strengths as well and exposes their weaknesses and wins with her strength and her talent. I think that's really important for a champion to also highlight your opponent, as well as show why you're the better competitor, and that's why you're champion. But we'll see. Her days are numbered after Clash."
Alexa Bliss recently advanced in the Women's Tag Team Tournament alongside tag partner Asuka, going forward to face the next opponents, IYO SKY and Dakota Kai.
Transcription via Fightful
If you're in the UK but didn't manage to get tickets to Clash at the Castle on September 3, WrestleTalk is hosting a watch party at The Joiner on Worship in Shoreditch, London, and we'd love for you to join us! Click here for more details.