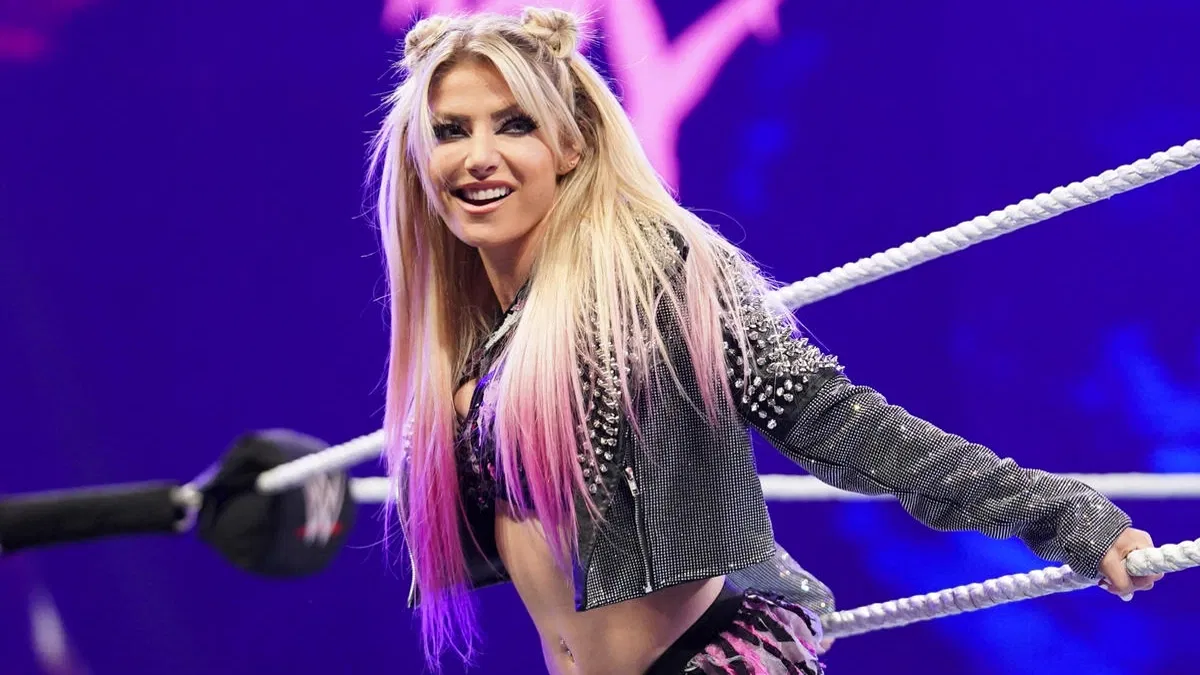 Alexa Bliss was away from WWE for many months following a loss to Charlotte Flair back at Extreme Rules in 2021.
Alexa had therapy vignettes air to hype up her return, which led to her taking the final spot in the women's Elimination Chamber match in February, before she again left until after WrestleMania, when she made her return, defeating Sonya Deville.
Alexa is portraying a different version of her character, with her as a babyface, still holding onto Lilly, though she appears to have lost all of her magic powers and exists solely to just sell merch.
Speaking with Alistair McGeorge of the UK Metro, Alexa admitted that, while her current character is just an extension of herself on TV, she doesn't like playing herself on TV.
She explained:
'Everything I do in the ring is a creative escape for me, because this is the first time I've actually been myself on TV, but before in the last eight years I've never been me. They always say "Be yourself but turned up", but for me in life – I like me. For TV, I'm not entertaining, I know that! I'm boring! I sit on the couch and watch Netflix, that's not something you can sell on TV, that's not gonna be fun in matches. So I'm trying to find what that is and what that escape is.'
Alexa continued on, saying that she is currently in 'limbo' as she waits to find the escape for her television character.
She said:
'Now I'm in this limbo of, I don't really know where I'm going with my character yet. I kind of evolved so many times in the last nine years – I feel like I've had more characters than any other woman on the roster. So now, it's finding where I fit, what character is needed for the show. Right now, I'm just me and I don't like that for TV. I like me for me outside in life, but for TV – Lexi is not entertaining. I'm stuck trying to figure out what that is, especially after therapy, after taking away all the aspects of what the dark, evil Alexa was. But still having Lilly and being able to understand that Lilly is now an accessory, not as a focal point. It's finding that creative process of trying to figure out what's gonna be, one, fun for me, two, what's gonna relate to an audience, and what's gonna be easy for the writers to write for.'
Alexa staked her claim for the Raw Women's Championship on this week's Raw show, seemingly setting her up to be next in line for the title following Bianca Belair and Becky Lynch's title encounter at SummerSlam.
To make sure you stay updated with all the latest wrestling news, add WrestleTalk.com to your Google Discover feed and follow us on Twitter!