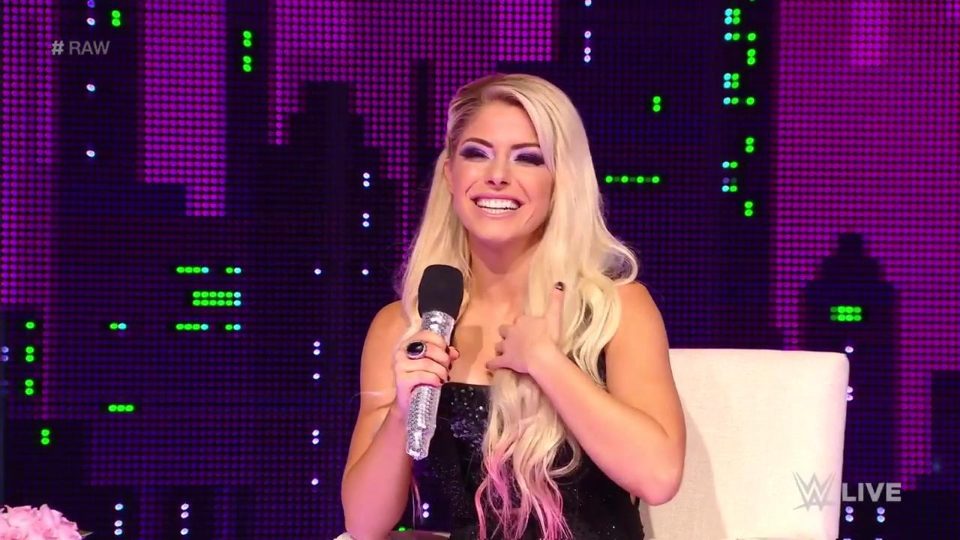 Alexa Bliss hasn't wrestled for WWE since sustaining multiple concussions at a house show in October 2018, and has since been handed roles designed to keep her out of the ring.
Little has been known about her recovery, and for some time there was a fear that she may be forced into an early retirement.
However, it looks like things are now looking more positive for Alexa Bliss, who appeared on Lilian Garcia's podcast to speak about the injury and her recovery:
"I plan on coming back pretty soon. WWE is very careful when it comes to us with concussions and any injury and we have the best of the best taking care of us, and you have to go through concussion protocol. Everyone's just being pre-cautious, which they should.

"It's a brain; you only get one, can't trade it off for another. I've been doing really well. I've been training at the Performance Center. I'm training in the ring there, so there's definitely hope for me getting back in the ring relatively soon.

"It just depends on – it's a brain, you can't really tell it to heal. My MRIs and everything look good and neurologists say I look good – as long as I don't have symptoms. That's the thing: if you feel good and you know you're good and you go in the ring and you have a symptom, you have to start all the way from square one."
She was then asked what she meant by symptom, to which she replied: "If you get a headache or memory loss, something like that, but I've been good. I've been feeling good and hopefully sooner rather than later I'll be doing Moment of Bliss and in the ring."
So hopefully this means that Alexa's return is right around the corner, which is a relief, because it means we don't have to put up with Nia Jax as the top heel on Raw for much longer.