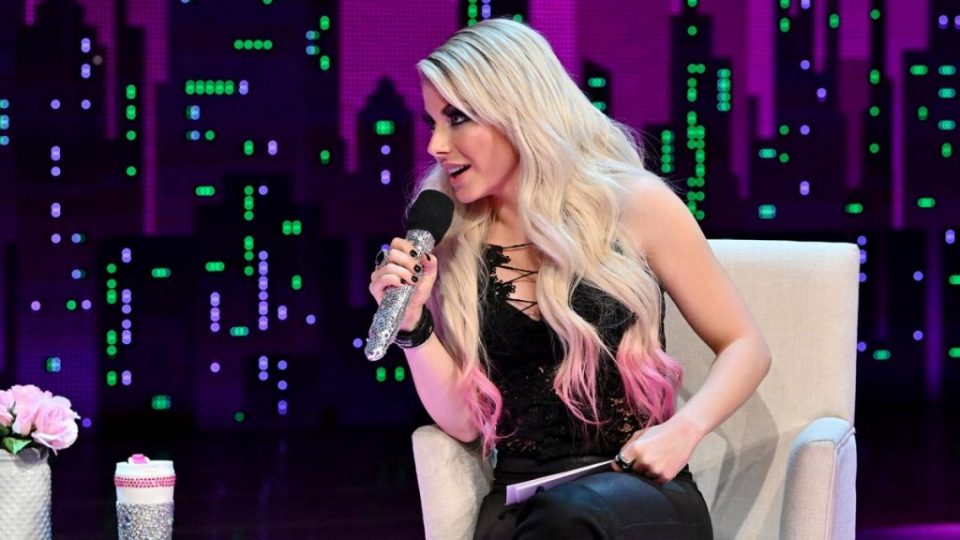 Alexa Bliss made her comeback from a lengthy spell on the sidelines dealing with concussion issues at Royal Rumble as part of the 30-woman Rumble bout. Since then she wrestled on Raw the following night, teaming with Mickie James in a defeat to Nia Jax and Tamina.
Bliss has not wrestled on television since, going the month of February without stepping into the ring on Raw, kept on the show only via her brief albeit fairly entertaining A Moment Of Bliss segments.
Bliss did wrestle sparingly in February, putting over Natalya in brief house show matches towards the end of the month.
This reduced scheduled suggests that WWE is having Bliss take things slow as she eases her way back into the fold, perhaps due to concerns that there will be a recurrence of her concussion issues.
Bliss revealed this past week on Twitter that she is spending her time training at the WWE Performance Center alongside indy wrestling veteran Mike Quackenbush, which suggests a full-time return to the ring is likely not too far off.
Thanks for always taking the time to work with me @MikeQuackenbush !! Can't wait till next time ! ??‍♂️ always have so much fun pic.twitter.com/iSkRJfedkO

— Lexi Kaufman (@AlexaBliss_WWE) February 27, 2019
However, when questioned if she would be back in the ring on television or would instead continue with her talk show, Bliss herself seemed unsure as to the answer and simply replied with a shrug emoji.
She followed up by telling another fan that she loved the A Moment Of Bliss segments and asked who fans wanted to see guest on the show next, suggesting it may be a few weeks before Bliss is ready for an in-ring return.