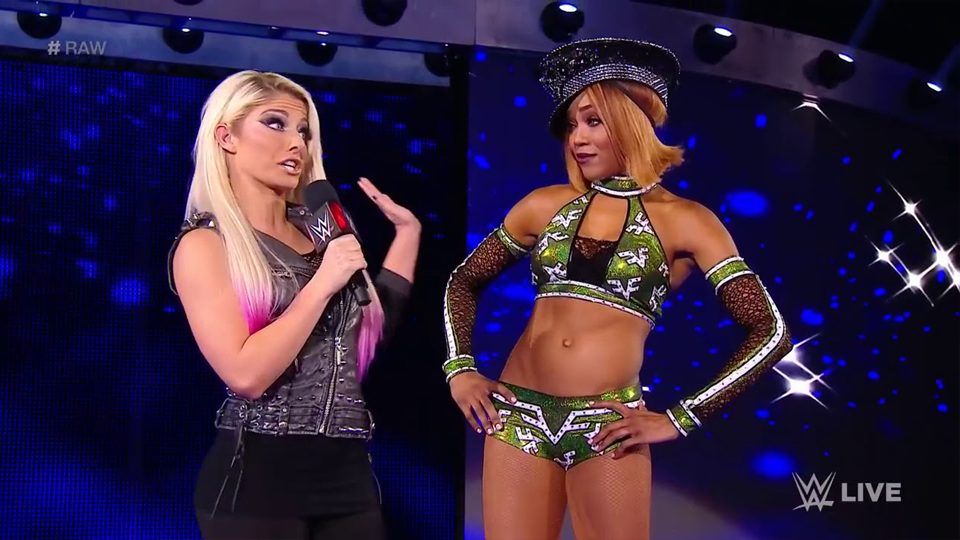 Alexa Bliss was notable by her absence last night on WWE Raw, especially given she is supposed to be in a big-time match this Sunday at Evolution, tagging with Mickie James against Trish Stratus and Lita. However, it's now being reported that Bliss has been injured and may miss out on WWE's first all-women's show.
F4WOnline.com is reporting that Alexa Bliss suffered a concussion at a house show on Saturday, and was subsequently pulled from Sunday's show. She had made her in-ring return on Friday at a house show in Maine, but the following night was when she suffered the concussion, being replaced by Tamina for the Sunday show.
Considering Alexa was absent from Raw, this may turn out to be factual. Additionally, as you can see in the video above, an angle was set up between Trish Stratus, Lita, Alicia Fox and Mickie James, so that Fox could end up replacing Bliss in the tag match at Evolution. If that is the case, expect an announcement in the next few days revealing the swap.
What terrible timing for Alexa, having just made her in-ring return as well. We of course wish her a speedy recovery.
What would the team name for Alicia Fox and Mickie James be? Let us know in the comments, on Twitter or on Discord today!