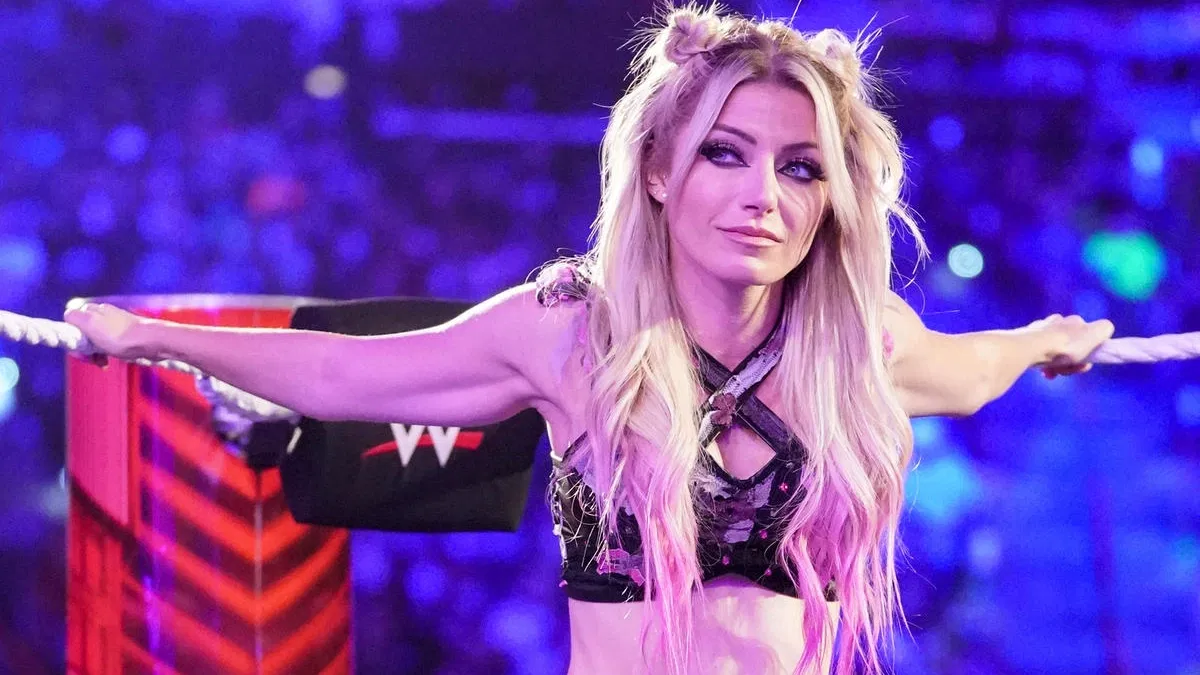 Alexa Bliss made a recent podcast appearance where she lamented how "boring" her current on-screen character is and teases a possible change.
What unseen character is Alexa Bliss keeping in her back pocket in WWE and will Triple H be the one to finally support it?
Speaking on the MackMania podcast, Alexa Bliss talked about the pitfall of her current WWE character and teases having a big change to her presentation simply waiting for the right time to debut.
Bliss said:
"There is a version of me that I am dying to get to. It just hasn't gotten there yet. I saw the collage — I try to stay off Twitter unless I'm complaining about something — I saw this collage of all these different characters I've been in WWE and I was like, 'Man, I've been liked nine different people.' If you look at it, from my start to now, there have been nine different variations of how I look, how I act, how I speak. Right now, it's just me. There has been something that I've been working on for quite a while that I really want to get out there, it's just finding the right time, what the roster needs right now. It's all about timing. For right now, it's kind of just me, doing my thing with Asuka, which is a lot of fun. like I always say, Lexi is not for TV. I'm boring as a person. I feel, on TV right now I'm boring, so I'm trying to regroup and reorganize things and get to where I want to be character-wise, for sure."
Alexa Bliss is currently involved in a tag team with Asuka as they pursue a WWE Women's Tag Team Championship tournament victory to claim the currently vacated titles.
Alexa Bliss is currently 10-5-1 for wins/losses thus far in 2022.
You can check out all of the wins/losses for the WWE main roster women's division by clicking here. 
Transcription via Fightful
If you're in the UK but didn't manage to get tickets to Clash at the Castle on September 3, WrestleTalk is hosting a watch party at The Joiner on Worship in Shoreditch, London, and we'd love for you to join us! Click here for more details.