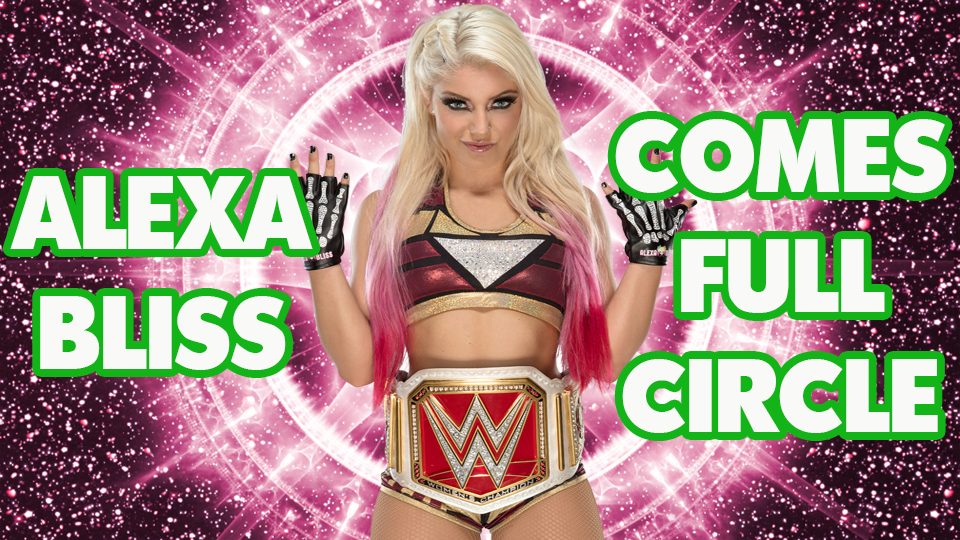 At WrestleMania XXX, inside the Mercedes-Benz Superdome, a relatively unknown female crouched front and center of Triple H's throne as 'the Game' made his way to the ring to battle Daniel Bryan. Four years later, in the same arena, at the same event, that woman's journey comes full circle as she defends her Raw Women's Championship against a former ally, Nia Jax. I am, of course, talking about Alexa Bliss.
'Little Miss Bliss' has come a long way in such a short amount of time, arguably making the biggest progress out of all the women on the main roster. She's one of Vince McMahon's favorite performers and has been a huge hit with the devotees if her merchandise sales are anything to go by.
With the biggest night of her career days away, the woman born Alexis Kaufman granted an interview to website dirtfork.com. The following are some of the highlights of that conversation in which Bliss talks about her WrestleMania 34 role, being anti-social, and how she wants her big moment to go.
When asked about her role as underdog in the upcoming bout with Nia Jax and the match itself, the small but feisty star had this to say:
 "I am going against my former best friend Nia Jax and I think this will be my toughest match to date because this one is more personal. All of the other matches I've had have been all business, competition or going for a title but now, it's personal. I'm going to have to be quicker than her and find any opening I can take to exploit her weaknesses. Even though she's bigger and stronger than me, she has weaknesses and it's going to be my job to use them."
Whilst we all ponder the best outcome to their bout, I'm sorry to say but I believe the company has more options with Alexa Bliss as champion.
In the interview, Bliss moved swiftly on to her personal life. Strangely leaving out her fiancé Buddy Murphy, Bliss spoke on her favorite thing to do when not in the ring and it's not what you'd expect:
"I'm pretty anti-social. I don't go out. I'm very immature still. My ideal night for me, personally, is watching Disney movies and drinking a glass of wine by myself in the hotel room. That's my ideal night. I guess people would describe me as the character I portrayed in NXT when I threw glitter and wore tutus and was very bubbly because that's what I love. I love things that are sparkly and glittery and Disney, all of these things a 26-year-old probably shouldn't like but I do."
It's safe to say that she's nothing like her on-screen persona.
Finally, we have Alexa's retort to the inquiry about the first singles bout for a woman at WrestleMania in years, and her hopes for the contest:
 "With this WrestleMania and the type of match I have, it's the first title match for women in 11 years so it will be an awesome moment in general. But for my match with Nia, I want the WWE Universe to feel something. I want them to feel the story that we're telling because we're both putting our real emotions into it and I want that to be portrayed and I want the fans to see that, feel that and respect that."