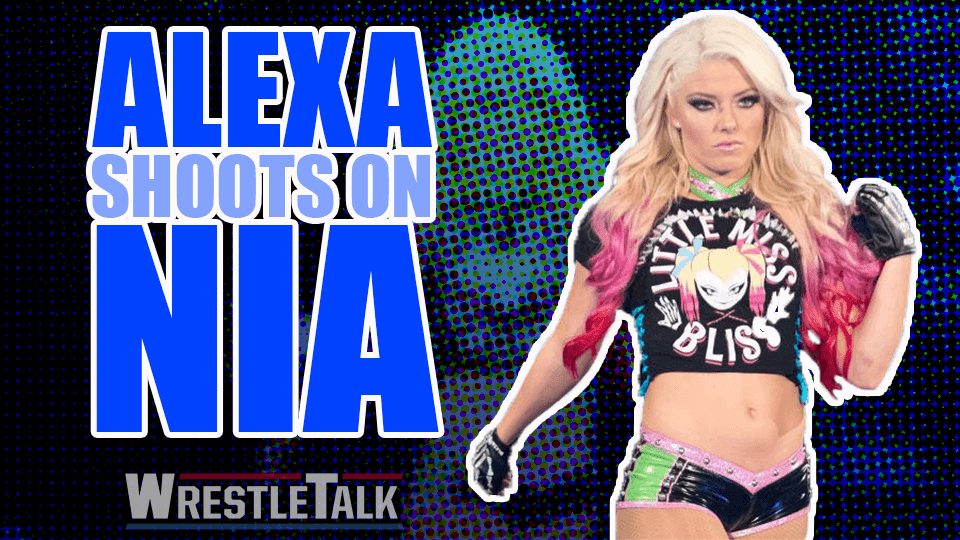 The current WWE Raw women's champion, Alexa Bliss, admits Wrestlemania 34 was difficult. Bliss was uncomfortable calling her best friend (possibly former) names like "Shrek". The bullying storyline likely resonated with many people including Bliss and Jax.  Bliss discusses the matter in an interview with 790 AM The Ticket :
 "It's just one of those things where you have to bring realism to certain issues and we were both in agreement that we wanted to put those digs in there because we wanted the storyline to mean something because we're both so passionate about body positivity and portraying that story. On that rivalry, we were both very much a part of that, we were in the creative process. [Jax] wanted me to go there."

(transcript courtesy of Wrestling Inc.)
Alexa Bliss has been very forthright about her past struggles with anorexia.  In an interview with the New York Post, she hopes her honesty will help others.
"That is why I try to be so open about it because people going through it, it consumes them and you tell them it doesn't have to. You can move past your eating disorder and not let it have control over your life anymore."
Her Wrestlemania 34 opponent, Jax, is also very vocal about body shaming.  In a tweet, she confesses to being shamed in her own "backyard".
I am subjected to body shaming & it's something I have accepted. It sucks when you get it in your own backyard around people you're changing in front of and trust with your body. I am a HEALTHY bigger woman, I LOVE MY BODY. Body shaming is WRONG! pic.twitter.com/RDeCogjlg9

— Lina Fanene (@LinaFanene) November 26, 2017
Clearly, both women are passionate about the issues of body shaming and bullying. Nia Jax is recovering from an injury according to PWInsider. It is unclear at this time whether she will return by SummerSlam. However, Bliss will be defending her Raw women's championship against Ronda Rousey at the event.
Related Articles
What did you think of the bullying angle between Nia Jax and Alexa Bliss? Share your thoughts on Twitter or Discord?