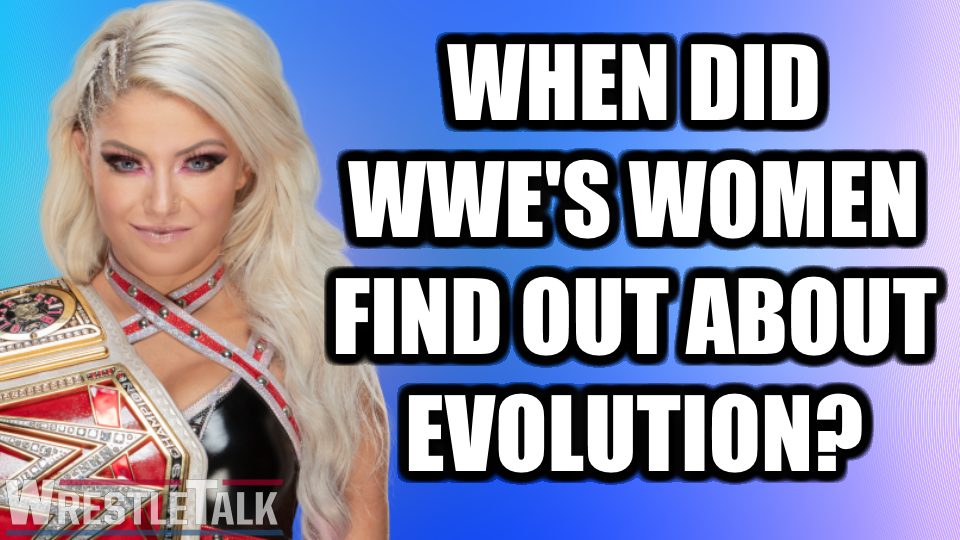 When we all heard Stephanie McMahon's historic July 23rd announcement on Raw regarding Evolution – the company's first female only pay-per view event – Alexa Bliss was one of the stars sharing the stage, and it seems like we weren't the only ones who the news was being broken to.
Raw Women's Champion, Alexa Bliss spoke to The Miami Herald for a Facebook Live interview, where she described what it was like finding out about the event and when her and the rest of the locker room first found out.
Bliss said:
"We found out on the spot.

"It was an amazing surprise, it was really cool to have that moment with the WWE Universe because they were so excited and they were excited because we were excited and it was just really cool."
On the fact that the SmackDown women were also flown in especially for the announcement, Bliss commented:
"All the SmackDown [women] were there. Because we were wondering [what they were doing on Raw]. Because they flew them all in and we were like, 'what is going on?' We knew Stephanie had an announcement and we knew it was going to be big when everyone was showing up."
Bliss also had an idea of who she would like to face at Evolution, saying:
"I watched Trish [Stratus] growing up and when we were at the women's Royal Rumble I got to watch her in the ring.

"We had met finally and she was just fun to be around and fun to talk to, and I would just love to be in the ring with her."
Related Content
What are your thoughts on Evolution, or a potential match between Alexa Bliss and Trish Stratus? Let us know your thoughts in the comments below, on Twitter or Discord, and as always, Support WrestleTalk!