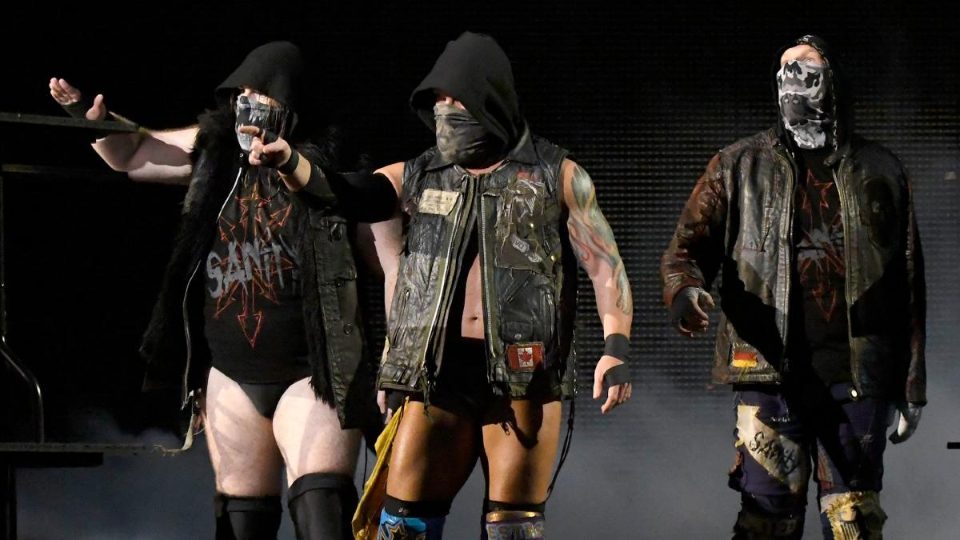 Although some time has since passed and it isn't as prominent an issue as it used to be, eyebrows are always raised when it comes to SAnitY's run on the WWE main roster.
The group that was so popular in NXT, and even held the brand's Tag Team Championship, never gained any sort of momentum when it was moved to SmackDown.
They debuted on the June 19, 2018 episode of SmackDown by attacking the Usos. In a Q&A with GFderTalk, Alexander Wolfe revealed this wasn't the original plan for their debut, and further discussed why the main roster run went the way it did:
"The SAnitY debut was supposed to happen on Money in the Bank [two nights earlier on June 17, 2018], but the storyline did not fit so it was pushed back a month. But then on the show [we debuted on], the match before went too long and that is why our debut went like it did. All because during a live production, anything can happen. SAnitY did not work because of ongoing scheduling problems, and other programs and developments came before us.

"Vince McMahon is always reachable for pitching ideas and storylines. Stories will go through the writers' office, and if you are lucky, they will make it happen for you.

"The experience boost from one year on the main roster was great, and Nikki Cross, Eric Young and Killian Dain are still friends to this day. Nikki Cross, even though she was not on the main roster with us, is part of the team, no matter where she goes."
Note: The Q&A was in German – if you use the above translation, please give a H/T to WrestleTalk.com.