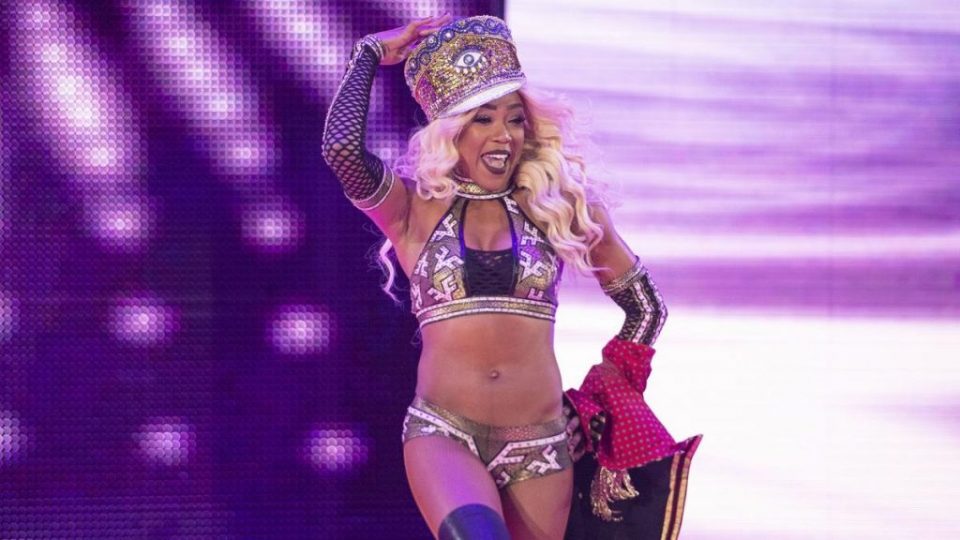 Oh Alicia Fox, what a great loss. Her Northern Lights Suplex was in the top 15 in the world, and she was really good at walking to the ring without tripping.
Fox returned to WWE TV this week after nearly six months out. It was reported back in February that she had turned up to a WWE Live show and allowed to wrestling drunk, which was reportedly part of the reason Arn Anderson was fired by Vince McMahon.
Fox was part of the Raw Reunion line-up, and was interestingly listed as one of the returning legends. This was not only interesting because she's not a legend.
It led many to believe that we had seen the last of her in the ring, and her cameo on the Raw Reunion seems to have confirmed this, as everyone else she shared the ring with was no longer actively competing.
No doubt she will make the odd cameo here and there, probably in the women's Royal Rumble when they need a space filled, but it isn't clear what the future holds for Alicia Fox.
Maybe she can join the Kabuki Warriors?