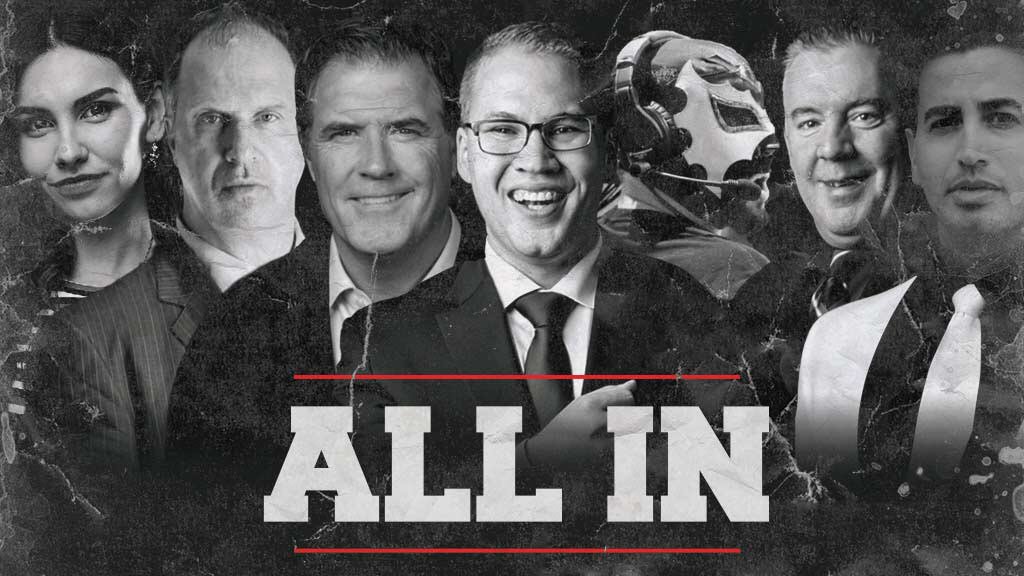 It has been announced via Twitter that the announce team for ALL IN will be comprised of Don Callis, Justin Roberts, Sean Mooney, Excalibur, Ian Riccaboni, Bobby Cruise, and Alicia Atout.
https://twitter.com/ALL_IN_2018/status/1017876659180134406
It was revealed at Dominion that Don Callis would be the official Bullet Club announcer for the show while the rest of the team was announced today. Callis will be joined on commentary by Pro Wrestling Guerrilla co-founder and commentator Excalibur.
Former WWE ring announcer Justin Roberts and current Ring of Honor ring announcer Bobby Cruise will handle the ring announcing duties for the show. Roberts was the ring announcer for WWE from 2002 until his departure from the company in 2014.
Former WWE interviewer Sean Mooney, Ring of Honor's Ian Riccaboni, and Impact Wrestling's Alicia Atout will take care of the interview segments on the show.
All of these individuals round out the announce team for the Bullet Club promoted show ALL IN, which is set to take place on September 1st at the Sears Centre Arena outside of Chicago, Illinois.
Who else would you like to see on the ALL IN show? Let us know in the comments below or on Twitter here!