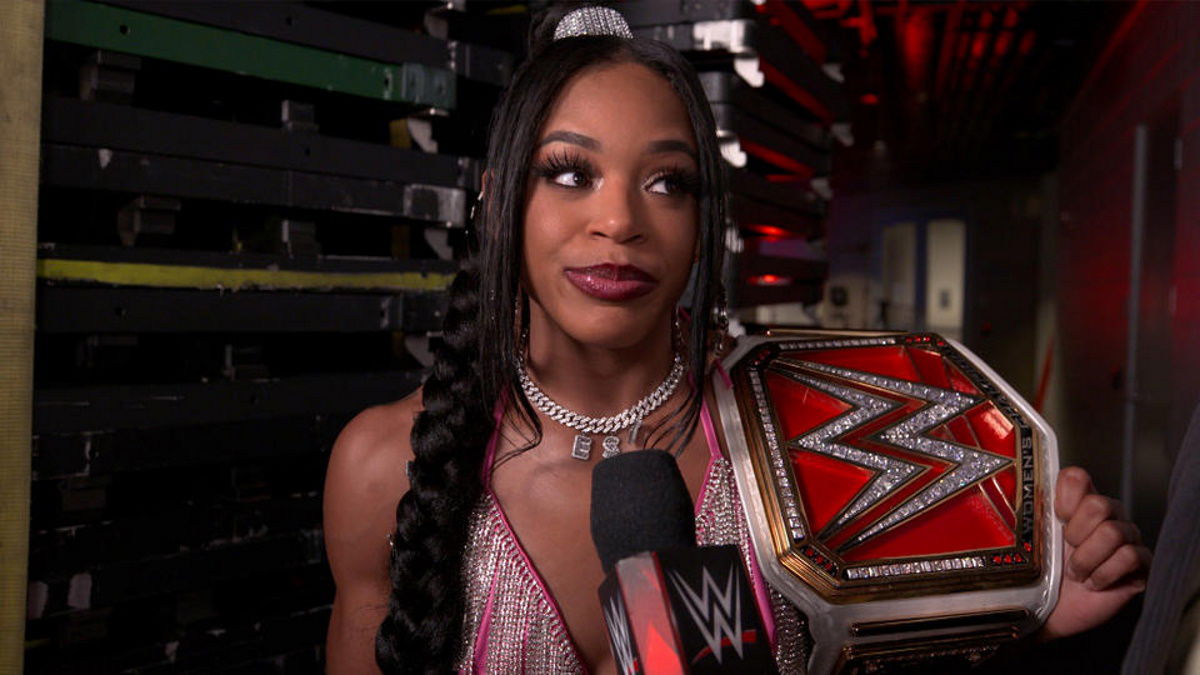 One of the allegations in a new lawsuit against WWE and several individuals involves an "offensively racist" script for Bianca Belair.
In the suit, former WWE writer Britney Abrahams – a black, African American female – accused another former WWE writer, Chris Dunn – a white, Caucasian male – of including the following line in a script for Belair:
"Uh-Uh! Don't make me take off my earrings and beat your ass!"
Abrahams described this as "based upon cruel, ugly stereotypes of dark-skinned, black women", "offensively racist and stereotypical jargon which Plaintiff (Abrahams) found objectionable", and that "Belair uttering that line was, and still is, negatively stereotypical of race and gender, and Plaintiff found it offensive, and still finds it offensive".
The lawsuit adds that it was originally Abrahams who wrote that particular script for Belair, but the line was allegedly edited in by Chris Dunn.
Per the suit, Abrahams then sent an email to Ryan Callahan, the current 'Vice President, Friday Night SmackDown', writing:
I know I'm new, I'm not trying to be disrespectful or step on [DUNN]'s or anyone's toes, but I would be remiss if I didn't mention that [Ms. Belair]'s scene includes racial jargon and offensive stereotypes, particularly her go-home line.
Callahan – a white, Caucasian male – allegedly didn't respond.
Furthermore, Abrahams claimed that she spoke with Belair about it, and Belair said she had told Dunn "3 DIFFERENT TIMES THAT I DON'T WANT TO SAY THAT LINE! BUT HE NEVER LISTENS TO ME! HE PUTS THAT LINE IN EVERY WEEK."
Belair also allegedly said the line made her look "ghetto".
Another allegation in the lawsuit was regarding a pitch for Mansoor to be revealed to have been "behind the 9/11 attacks". You can read about that at this link.
There were also allegations of a pitched "racist" storyline involving a white wrestler "hunting" Reggie for fun, which you can find details on at this link.
Another claim in the pitch was regarding an alleged "sexist" and "discriminatory" storyline involving Aliyah, which you can read about at this link.
You can read the full lawsuit, which includes several other allegations of offensive script writing and creative pitches, and other discriminatory behavior towards minorities, at this link.
Bianca Belair is the current Raw Women's Champion and will defend the title against IYO SKY at Backlash in Puerto Rico on May 6.
Belair's reign with the championship currently stands at 390 days as of April 27, 2023.
If you want to stay fully updated on all the latest wrestling news, click the red bell in the bottom right of your screen to receive notifications from WrestleTalk.com straight to your device!