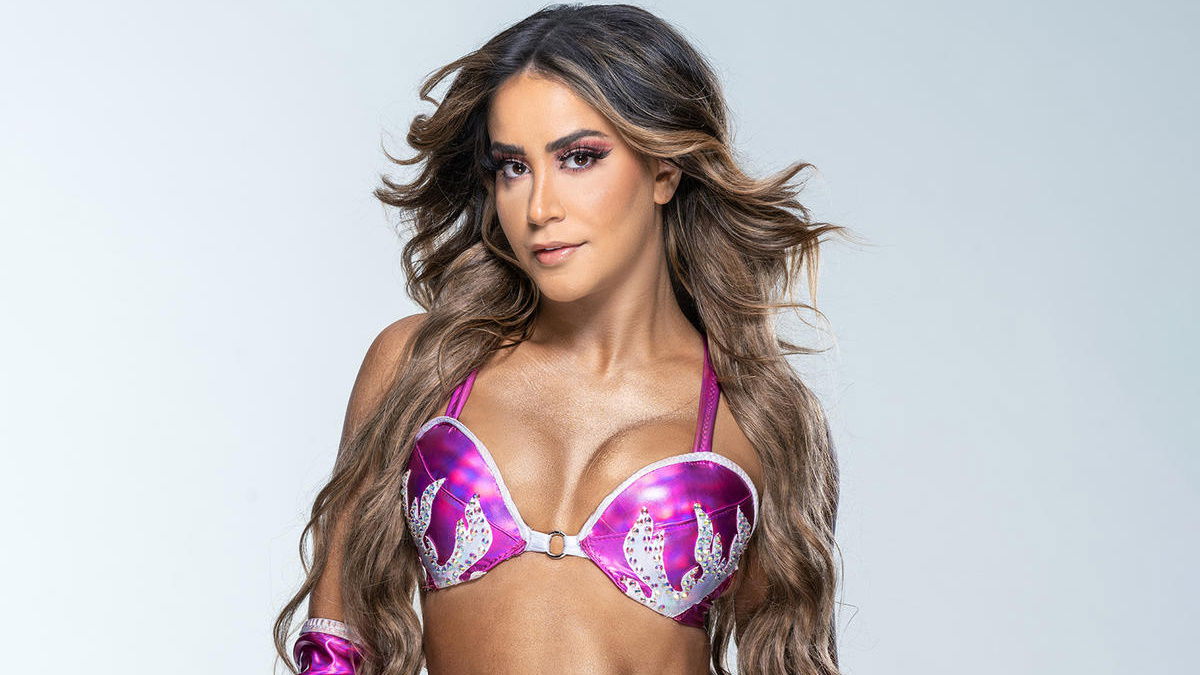 As we've been covering on the site, former WWE writer Britney Abrahams – a black African American female – has filed a lawsuit against WWE and several individuals regarding offensive script writing and creative pitches, and other discriminatory behavior towards minorities.
So far, we've already covered:
WWE Writer Accused Of Pitching Mansoor Being 'Behind The 9/11 Attacks' Storyline
Alleged Details Of 'Offensively Racist' WWE Script For Bianca Belair
Alleged Details Of 'Racist' WWE Pitch Involving White Wrestler 'Hunting' Reggie For Fun
However, there was another pitch brought up in the lawsuit too, this one referring back to the Mansoor/Angel Garza/Aliyah love storyline pitch which at one point involved Ryan Callahan suggesting Mansoor to be revealed as having been "behind the 9/11 attacks", which is linked above.
In another version of the storyline, former WWE writer Mike Heller – a white Caucasian male – allegedly shared what Abrahams described as a "sexist" and "discriminatory" pitch regarding Aliyah (spelled Aaliyah in the lawsuit).
The lawsuit stated:
Additionally, HELLER shared a sexist pitch for a Muslim female wrestler wherein the said female wrestler lacked authority over her own mind and body.
Again, Ms. (Kyla) Sylvers and Plaintiff (Abrahams) created a love storyline between wrestlers, Aaliyah, Mansoor, and Angel Garza.
In this pitch, Aaliyah and Mansoor were meant to fall in love, while a jealous Angel tries to break them up. The pitch made Aaliyah appear intelligent and confident in herself and desires, containing Aaliyah speaking up for herself against both Angel and Mansoor, and having her love and affection earned.
Ms. Sylvers and Plaintiff pitched this storyline to HELLER, who expressed confusion about Aaliyah and her choices, particularly her never wanting to be with Angel, who is the obvious villain in the story. HELLER was also confused that Aaliyah wasn't "crying on the stairs after her breakup with Mansoor."
HELLER then counter-pitched that Plaintiff make the storyline a love triangle objectifying and bimbofying Aaliyah. HELLER's sexist counter-pitch included Angel being forward and aggressive in his efforts to date Aaliyah, Aaliyah being easily swayed by Angel's evil tactics, and Aaliyah being confused about which guy she should date, oscillating between the two men until the end of the storyline.
HELLER and (Ryan) CALLAHAN made these discriminatory comments while Plaintiff and other female black, African American employees were in his presence in the writer's room. HELLER's and CALLAHAN's comments and conduct were clearly discriminatory.
Plaintiff immediately complained about these racially discriminatory comments.
Plaintiff spoke up and asked, "Doesn't that take away Aaliyah's agency?"
Plaintiff told HELLER that she wanted to make a pitch that was "more feminist, especially because Aaliyah's character is already marketed as being 'super-hot.'"
Plaintiff along with a number of her co-workers, including Ms. Sylvers and Mr. (Chad) Barbash also complained about the discriminatory nature of their lead writers' comments.
Rather, in response to Plaintiff's protected conduct, Defendants intensified their campaign of retaliatory adverse employment actions.
You can read the full lawsuit, which includes several other allegations of offensive script writing and creative pitches, and other discriminatory behavior towards minorities, at this link.
If you want to stay fully updated on all the latest wrestling news, click the red bell in the bottom right of your screen to receive notifications from WrestleTalk.com straight to your device!