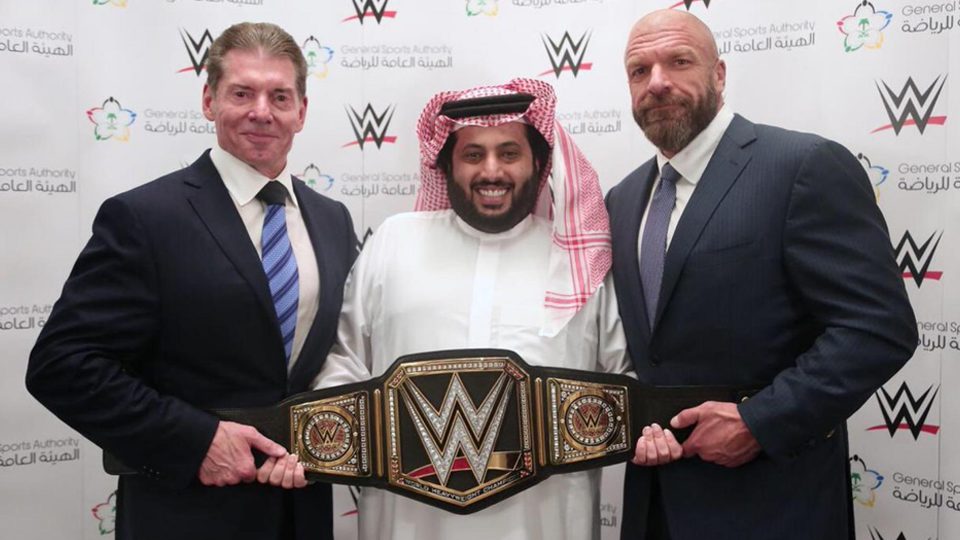 WWE released their fourth quarter and full year results for 2018 this morning, and will be holding a full earnings call at 11am ET (4pm GMT). WWE held two shows in Saudi Arabia last year, with the Greatest Royal Rumble in April and the highly controversial Crown Jewel in November.
Despite the controversy, WWE looks to have made nearly $100 million from the two shows combined, and with a 10-year deal with the Saudis in place, it looks like it could be a very healthy investment.
The total in the "Other" for the final three months of 2018 is $63.5 million, which is up a staggering $42.9 million from the same period in 2017. Therefore, we can assume that WWE made around $40 – $45 million from Crown Jewel alone. Due to minor fluctuations in other areas it's not yet possible to know an exact number.
For the period which included the Greatest Royal Rumble, revenue was up $48.7 million from the prior year, so WWE likely netted somewhere in the $40 – $50 million for the show.
Overall, earnings in the "Other" category were up 196% from 2017. Earnings were $144.7 million compared to $48.9 in 2017.
For all the results and to see WWE's record profits in 2018, click here for more information.
This report first appeared on WrestlingInc.com