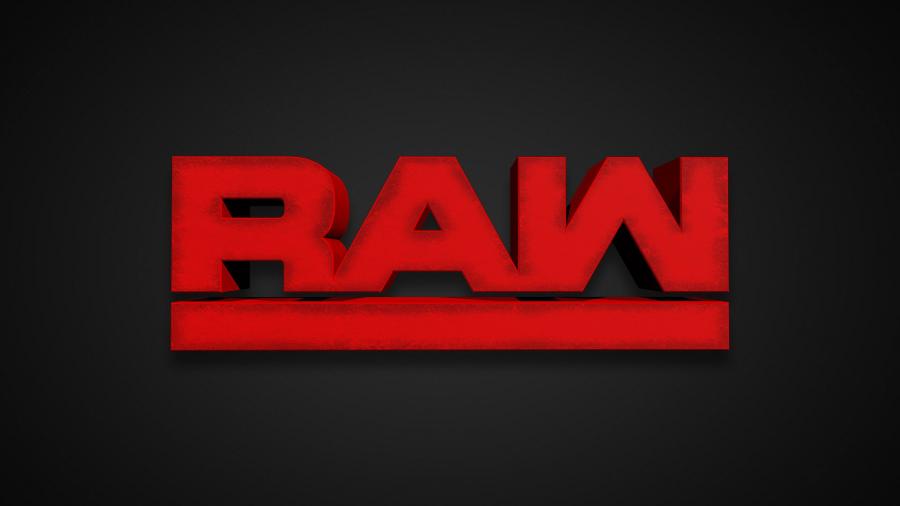 WWE Monday Night Raw (SAP Center in San Jose, CA – February 12, 2018)
1. Two Winners?
The "last chance" fatal four-way to fill the sixth spot in the men's Elimination Chamber match hit an intriguing snag. Seth Rollins managed to talk his way into the match earlier in the evening, joining Finn Balor, Bray Wyatt, Matt Hardy, and Apollo Crews for what would be a five-way, one-fall challenge.
The winner? Well, there were two: Rollins and Balor collectively pinned Wyatt after a "tower of doom" spot, meaning both have a claim for the sixth spot in the Elimination Chamber bout. Thankfully in this instance, the notion of two men reigning victorious didn't send an angry Vince McMahon stomping out of the entrance way, and for that his quadriceps thank him.
With the go-home Raw coming next week, that sets up the stage for the inevitable "sudden death" bout between Rollins and Balor for the final Chamber spot. Rollins' open yearning to be the top guy once more sets up an interesting scenario if he were to lose to Balor, as it would seem to indicate big WrestleMania 34 plans, win or lose. With Jason Jordan now out long-term, what exactly those plans are remain unclear.
2. Ronda Rousey Is Chamber-Bound
Talk about burying the lede – GM Kurt Angle made a few announcements in the course of one in-ring promo, the headliner being that his "son" Jason Jordan would be shelved long term with a neck injury, missing WrestleMania 34 as a result. Relegated beneath the current among his remarks is that mainstream star Ronda Rousey would be signing her contract at the Elimination Chamber pay-per-view. Imagine there being a day where "Jason Jordan misses WrestleMania" trumps "Ronda Rousey will sign WWE contract on this date" in any context.
The Rousey appearance will most likely set up her WrestleMania match, so look for Stephanie McMahon and probably Triple H to insinuate themselves into the actual signing. If the stories are true that Rousey is being used primarily to turn Stephanie into a bigger mainstream star, you'd probably expect nothing less than everyone's favorite Authority figures to grace us pitiful souls with their appearance.
3. Cena, Miz Battle To Avoid Chamber Difficulty
Say this for the opening match on Raw that pitted John Cena against The Miz – it was worlds better than their WrestleMania 27 snoozer. In this instance, the two gifted gabbers faced off in an impromptu challenge where the loser would be forced to enter the men's Elimination Chamber match first. Which is kinda dumb, since the winner could still enter second, technically. One guy can't wrestle himself for five minutes, outside of absurd comedy bouts.
Cena won a fairly-solid 20-minute bout, polishing Miz off with a top-rope Attitude Adjustment. Thus, Miz will be one of the first two men in, while Elias (per last week's main event) enters last.
4. Sasha, Bayley Fight It Out
Hey, look, somebody won a match in their hometown, and it wasn't The Fabulous Moolah! San Jose native Bayley took the win over Sasha Banks in a gritty 12-minute showcase, finishing with a top-rope Belly-to-Bayley. The two women demonstrated the angst you'd expect out of good friends whose hyper-competitive natures are getting the best of them, each fighting to regain glories of their recent pasts.
The women's wrestling on Raw these last few weeks has been top notch, whether Banks and Bayley are facing each other, or falling short to Asuka in fiercely-presented matches. With the heavier emphasis on the women's division in recent months, it's a trend likely to continue.
5. Keeping Roman Strong
Like him or not, the march toward Roman Reigns conquering Universal Champion Brock Lesnar in the main event of WrestleMania 34 is as inevitable as sunrise. With not much story involvement for Reigns at this point, the best use for him is to do what his detractors joke is always done with Reigns, and that's make him look strong.
That he looked in a victory over Sheamus, one where he also physically turned back an interfering Cesaro on a handful of occasions. Reigns also verbally stood down both men in a backstage segment earlier in the night, so the reinforcement of Reigns' character only continues in the 'Mania run-up.
Results
Loser Enters The Chamber First: John Cena def. The Miz
The Revival def. Karl Anderson/Luke Gallows
Bayley def. Sasha Banks
Mandy Rose/Sonya Deville def. Alexa Bliss/Mickie James
Roman Reigns def. Sheamus
Last Chance Chamber Qualifier: Finn Balor and Seth Rollins def. Bray Wyatt, Matt Hardy, and Apollo Crews via double pin