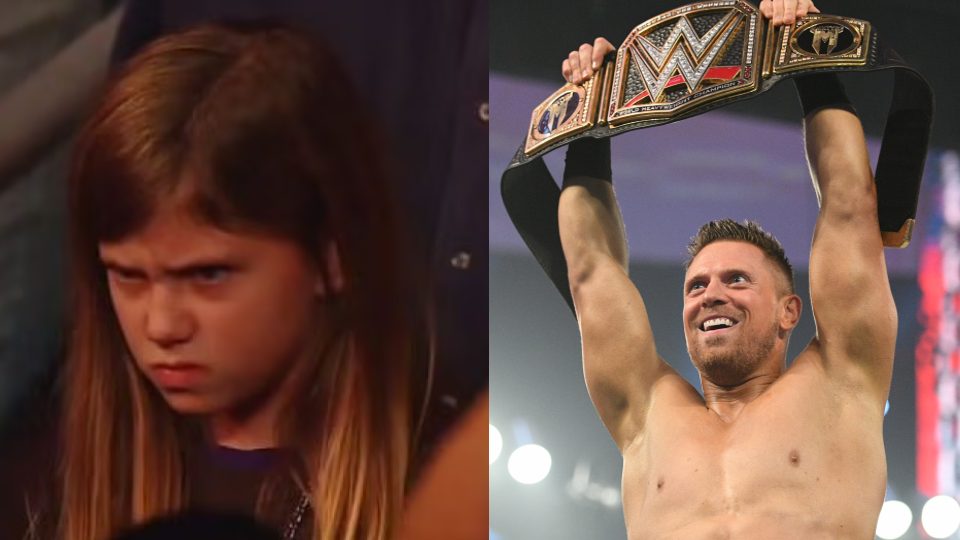 'Angry Miz girl' has reacted to the shocking Elimination Chamber title change, over 10 years after The Miz' first Money In The Bank cash in.
Towards the end of 2010, The Miz took advantage of a prone Randy Orton, cashing in his Money In The Bank contract to win the WWE Championship. The most memorable fan reaction to this moment was 'Angry Miz girl', who glared angrily to herself following the title change.
History repeated itself last night at Elimination Chamber 2021, with The Miz shockingly dethroning Drew McIntyre after the main event. Miz girl, who's real name Caley, has reacted to this polarising championship win.
Speaking with Sportskeeda, Caley revealed that she's nowhere near as hostile to The Miz as she was in 2010. Pointing out that his personality is perfect for the larger than life role, Caley now respects The Miz and believes he's one of the best wrestlers in WWE.
Here is the full quote:
"I personally think he's one of the best on the roster, I know it's a big change from my opinion 10 years ago but I love him when he's a heel champion, I think he's got the personality for it down to a tee.

"I loved meeting The Miz and he was always super kind to me and he worked super hard, so I definitely think he deserves it."
Caley has made a few appearances for WWE since her pout went viral, even meeting The Miz on stage at the 2010 Slammy Awards.
The Miz went on to main event WrestleMania 27 in 2011, defeating John Cena to retain the WWE Championship. With only one pay-per-view left before WrestleMania 37, The Miz could definitely end up holding the WWE Championship heading into The Show of Shows.
Also at Elimination Chamber 2021, Edge made his intentions clear, choosing Roman Reigns as his WrestleMania opponent.
What are your thoughts on the above story? Let us know in the comments on Twitter or Facebook.