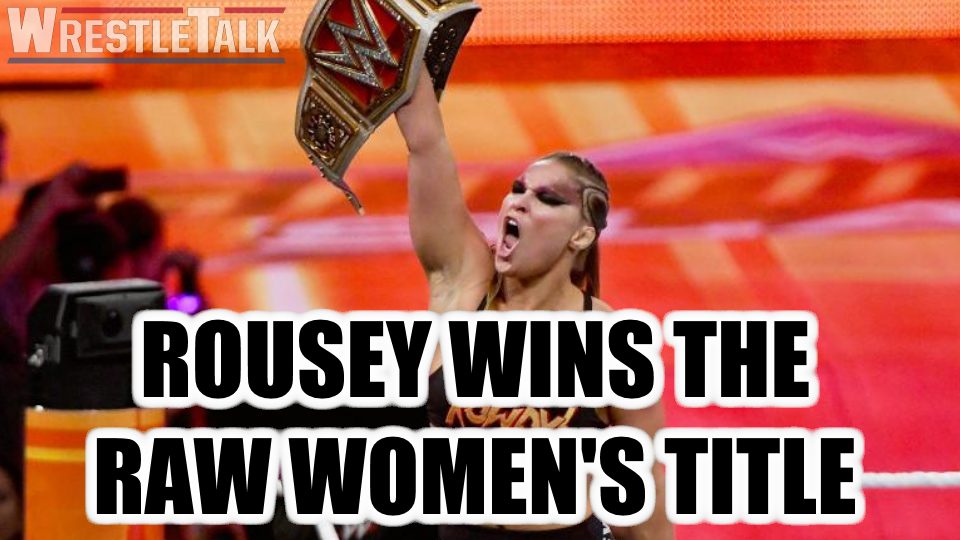 WWE SummerSlam had several titles changing hands, and none were more dominant in fashion than the Raw Women's Championship, contested between challenger Ronda Rousey and champion Alexa Bliss.
Ronda Rousey and Alexa Bliss had a short match in which the champion's offence consisted of a knee, and a sleeper hold that Rousey immediately powered out of. The challenger's offence meanwhile consisted of brutality. Rousey bent Bliss' arm in ways arms shouldn't bend and made the champ tap out to become the new Raw Women's Champion.
After the match, freshly-returned Natalya and the Bella Twins came to the ring to celebrate alongside Rousey, the latter duo receiving boos from the crowd.
What's next for Ronda? With Evolution on the horizon, one can only imagine a big-time match awaits her at the first ever all-women's pay-per-view event.
Related content
Are you happy Ronda Rousey is the champion? What do you think is next for Alexa Bliss? Let us know in the comments, on Twitter or on Discord today!