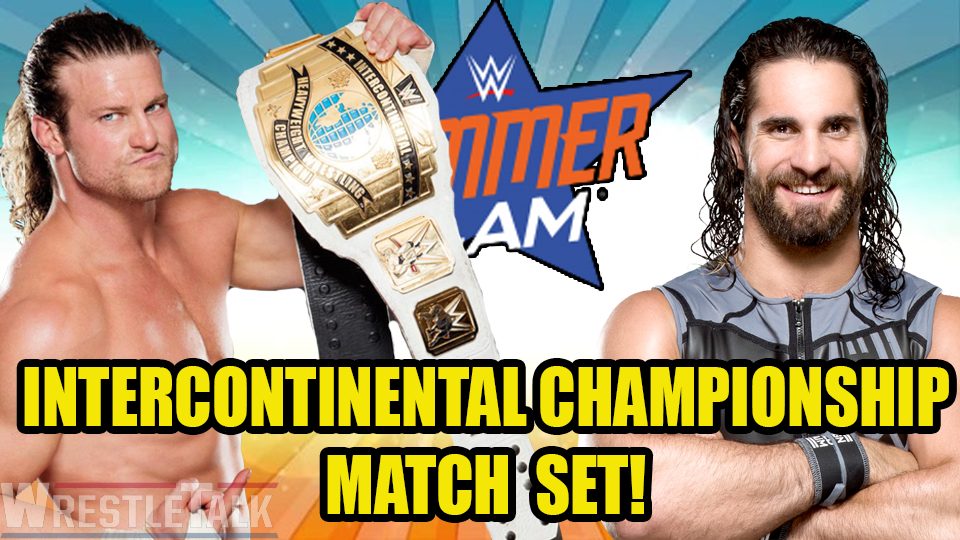 After their 30-minute Iron Man Match at Extreme Rules was sabotaged by a raucous Pittsburgh crowd, Dolph Ziggler and Seth Rollins will clash one more time for the WWE Intercontinental Championship at SummerSlam.
Announced by Raw General Manager Kurt Angle on last night's red showing where the 'Kingslayer' and Finn Balor overcame the 'Showoff' and Drew McIntyre, this should be the end of the enmity which began in June when Ziggler shocked the world twenty-four hours after Money in the Bank, defeating the 'Architect' for what WWE is now dubbing the 'Workhorse' championship.
This is the forth match now set for the August spectacle with Ronda Rousey vs. Alexa Bliss for the Raw Women's Championship, Kevin Owens vs. Braun Strowman, and Roman Reigns vs. Brock Lesnar for the WWE Universal Championship already set. SmackDown Live will begin their hype tonight when Paige announced AJ Styles' challenger.
For those hoping to see Rollins reign again, don't get your hopes up just yet because according to rumor – so don't take it as gospel just yet – WWE is planning a late 2018 feud between Ziggler and the Scotsman over the strap.
Let WrestleTalk know your thoughts on another match between Seth Rollins and Dolph Ziggler at SummerSlam, the crowd reaction to their bout at Extreme Rules, and who you want to see as your Intercontinental Champion. You can contact us on Twitter and Discord now.