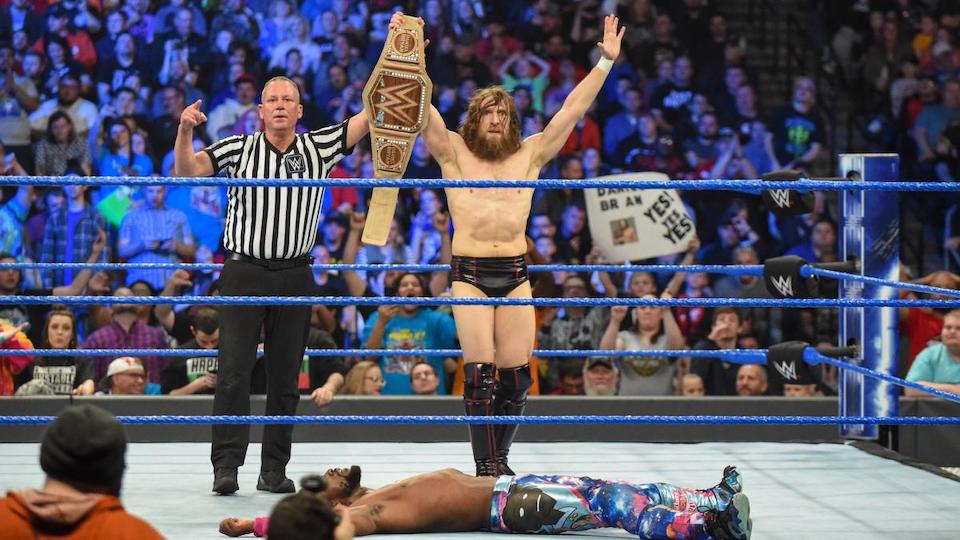 We reported yesterday that Drew McIntyre had suffered a possible injury on SmackDown Live, and things seem to be going from back to worse for WWE as the Wrestling Observer is now reporting that former WWE Champion Daniel Bryan may also have been injured during WrestleMania.
Dave Meltzer explained that Bryan was set to undergo a medical examination this week, but it isn't know when that will take place. The current understanding is that he may have been hurt during his match with Kofi Kingston.
It is believed that this injury is the reason Bryan was sent home early from Brooklyn this week and did not appear on SmackDown Live.
Of course any injury news regarding Daniel Bryan will concern WWE fans, but there is not indication as of yet that this injury is serious or concussion related.
We will provide an update as soon as possible.