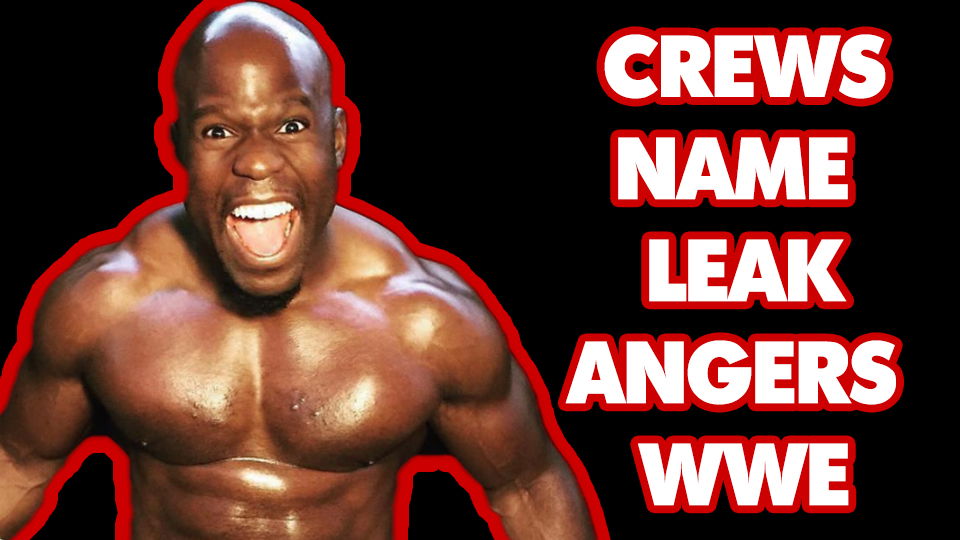 It was reported two weeks ago in the Wrestling Observer Newsletter that Apollo Crews got his name cut in half. Yes, WWE strikes again – the company previously reduced names of superstars such as Neville (Adrian Neville), TJP (TJ Perkins), and Elias (Elias Samson), to name but a few. The reason Apollo's name was changed was not exposed to the public at the time, so all we had were theories as to why.
Actor Terry Crews fueled the name cut even further as he tweeted:
I like and respect Apollo and wish him well— but The @WWE stole my name in the first place. https://t.co/PLqsPBhs0o

— terry crews (@terrycrews) February 19, 2018
The suggestion being that Apollo Crews was a direct reference to Terry Crews' name.
(It make sense if you think about it, They're both good-looking top-heavy black men)
Dave Meltzer shattered this Terry Crews beef as he confirmed in the Wrestling Observer Newsletter that 'Crews' was removed from the WWE Superstar's name because it phonetically sounded like 'Cruz', which was the last name of the Parkland, Florida school shooter. This information was leaked from WWE internal emails.
The company didn't really want this information publicized as it highlighted by their sometimes weird, often overly-sensitive reactions in regards to their public image.
The Terry Crews story would've been a good potential storyline however. Titus O'neil even tried to egg it on as he tweeted:
We're in Anaheim next week I think we should meet at @WWE #Raw @Terrycrews join #TitusWorldwide and we can call it even ??✊??? https://t.co/SHevwvQZwh

— Titus O'Neil (@TitusONeilWWE) February 21, 2018
They could've had a match between Apollo and Terry. The stipulation could have been the loser loses 'Crews' as a last name if they lose. The possibilities are endless.
However Terry Crews rejected this idea straight away.
So, sorry folks, we can't chant "Crews can't lose" anymore. Shame